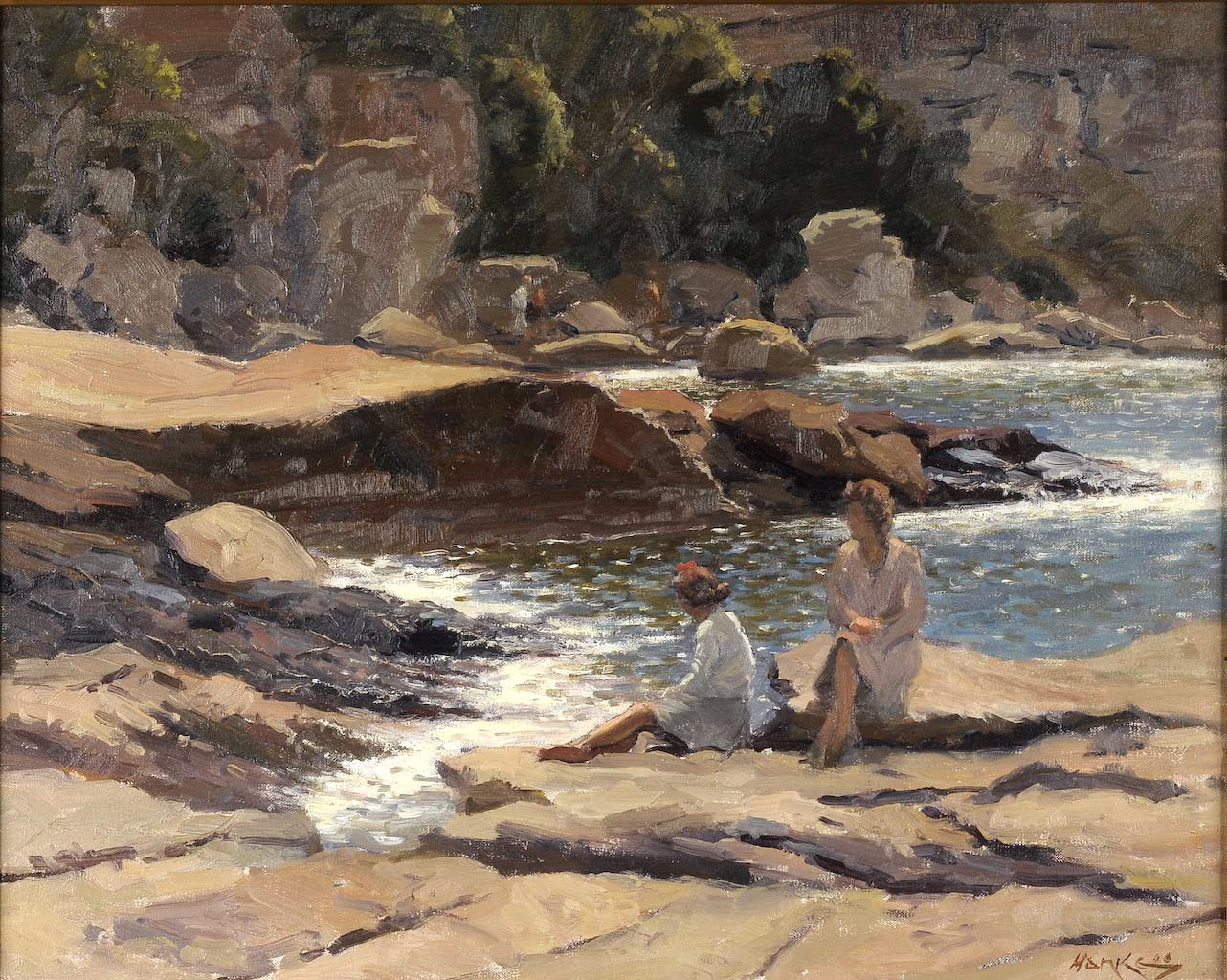 This free program aims to create social connectivity and life-enriching experiences through visual art for people living with dementia and their care partners.
Join us for a discussion based tour of works from the NERAM Collections. In each session we will view a curated selection of artworks to stimulate creativity, memory and discussion. Participants are invited to share their stories and recollections in response to the artworks.
Carers are invited to join the session or to engage in a self-directed mindfulness activity.
Bookings essential, only 8 places available for each session. RSVP by calling NERAM on 02 6772 5255, or emailing May at foh@neram.com.au 

This program is sponsored by Home Nursing Group
Image: H.A. Hanke, The Rock Pool, Balmoral 1946, oil on canvas