The ARTEXPRESS Students' Day is an opportunity for Visual Arts, Design and Photomedia students to investigate the conceptual and material qualities of bodies of work on display at the ARTEXPRESS exhibition at NERAM. The day consists of an engaging learning workshop for students to enhance their understanding of the Stage 6 HSC Visual Arts syllabus, discussions about what makes a great VAPD, and a practical arts activity.
ARTEXPRESS is a joint partnership of the NSW Department of Education and the NSW Education Standards Authority in association with the New England Regional Art Museum.
Cost $15* + booking fee (*special circumstances considered upon application)
Maximum 25 places available
Students to bring own recess/lunch, workbook and writing materials for notes
https://www.trybooking.com/BCAGE
Schedule
8.30 – 9.00          Arrival/Registration
9.00 – 10.00       Gallery tour and discussion of exhibition and works
10.00 – 10.45     Demonstration of materials by Armidale Framing & Art Supplies
10.45 – 11.15     Morning tea (self-catered)
11.15 – 12.45     Student Development Forum: Developing Skills in Visual Arts Stage 6
Brooke Garrett, Arts Coordination Officer DET, presents a session focusing on developing students' skills in Years 11 and 12 Visual Arts. Brooke has developed a resource that covers Art Theory, sample HSC Exam papers and Visual Arts Process Diaries (VAPDs). She will also discuss what elevates a work and HSC marker feedback.
12.45 – 1.30       Lunch (self-catered)
1.30 – 3.00         Art Practical
3.00 – 3.10         Summary and close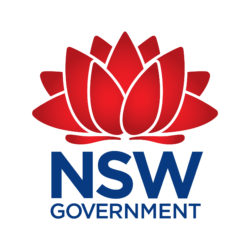 ARTEXPRESS is a joint partnership between the NSW Department of Education
and the NSW Education Standards Authority