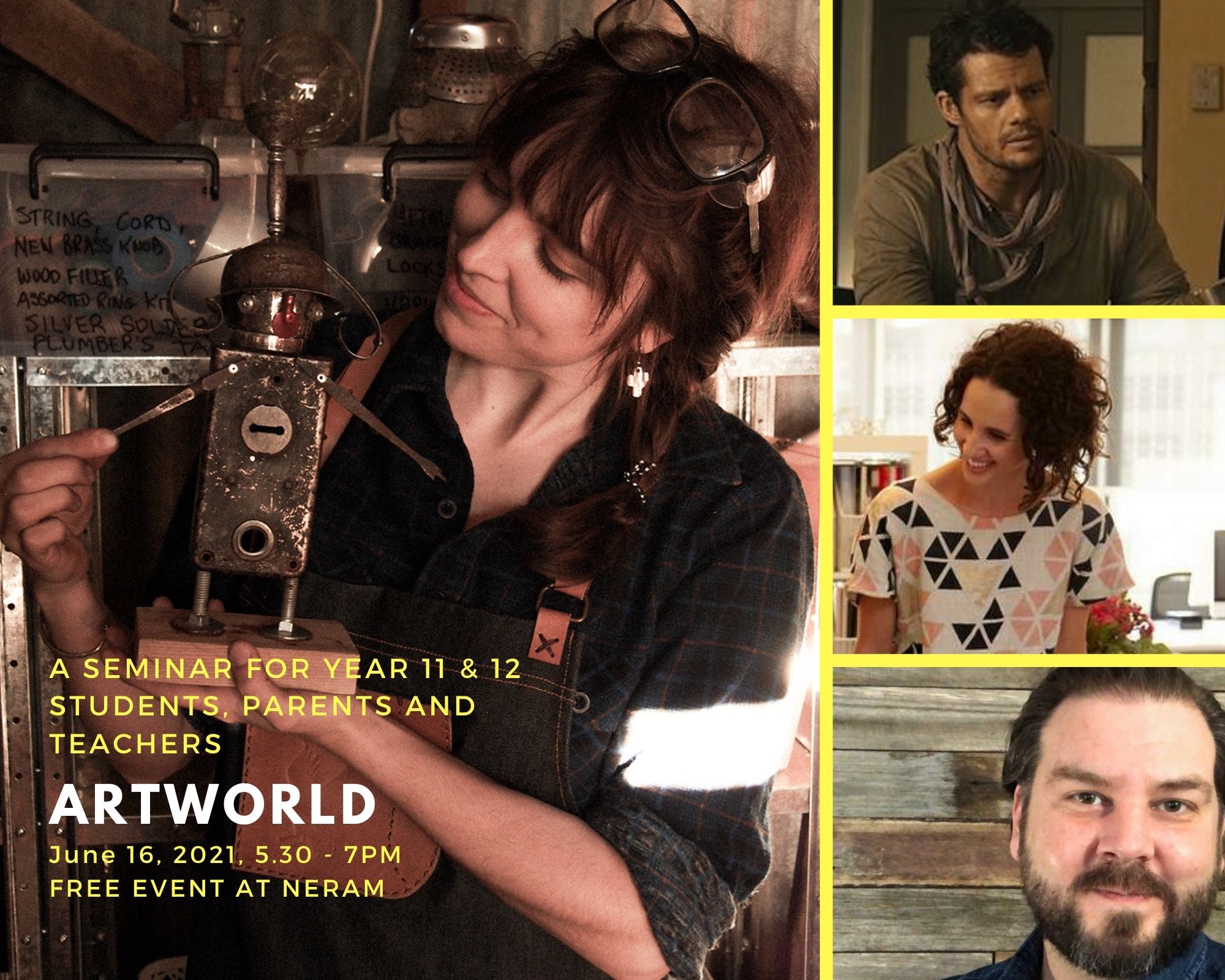 Learn about pathways in the creative arts industry.
Are you a year 11 or 12 student who is passionate about the creative arts? Maybe you are an aspiring musician, artist or designer looking at ways to pursue your creative dream. If this is the case NERAM welcomes you, your parents and teachers to ARTWORLD.
ARTWORLD is a seminar for prospective creative arts university students held by four creative professionals across the visual arts, drama, music and design industries.
Panelists include:
Artist/Performer Natasha Soonchild
Musician/NECOM CEO Chris Clark
Actor/Voice Over Artist Gareth Rickards
Graphic Designer Kassandra Hunt
Presented by Director of NERAM Rachael Parsons this seminar will share insight into how to pursue your creative field from each panelist followed by an open floor Q&A for teachers, parents and students to conclude.
This is a FREE event with refreshments provided. Participants are welcome to enjoy the exhibitions on display prior and post the event.
Booking is essential. If you cannot attend, please let NERAM know as soon as possible.
To comply with current COVID restrictions all NERAM events have limited capacity and use a ticketing system. Bookings are essential.