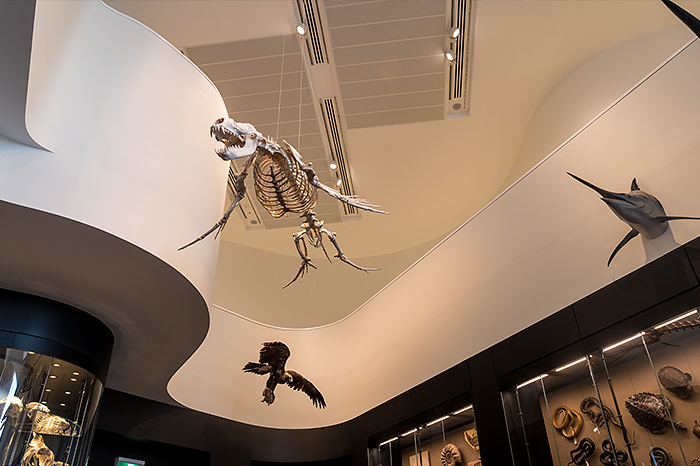 Have you been intrigued by the specimens on display as part of The Art of Nature exhibition at NERAM? Then join us at UNE for an exclusive behind the scenes tour of the Natural History Museum. Collections Manager, Prof Karl Vernes, will guide small groups through the museum displays and the collection space to share some stored specimens not seen by the general public. You won't want to miss this very rare opportunity to peek behind the scenes!
Date | Saturday 13 August 2022
Time | 2pm & 3pm
Duration | 45min
Location | UNE Natural History Museum
Cost | $10 adults; $6 children 16 years and under; $25 family; $8 Friends of NERAM, Culture Club and students
Limit | 10 people per tour
Bookings are essential!
Terms and Conditions
A minimum number of participants are required for the program to proceed, please book and pay before 4pm Thursday 11 August 2022  to ensure the program goes ahead.
As programs run on minimum numbers once bookings close, we are unable to offer refunds.
If the program does not proceed, you will be refunded any cash amount.
Image: UNE Natural History Museum 2022