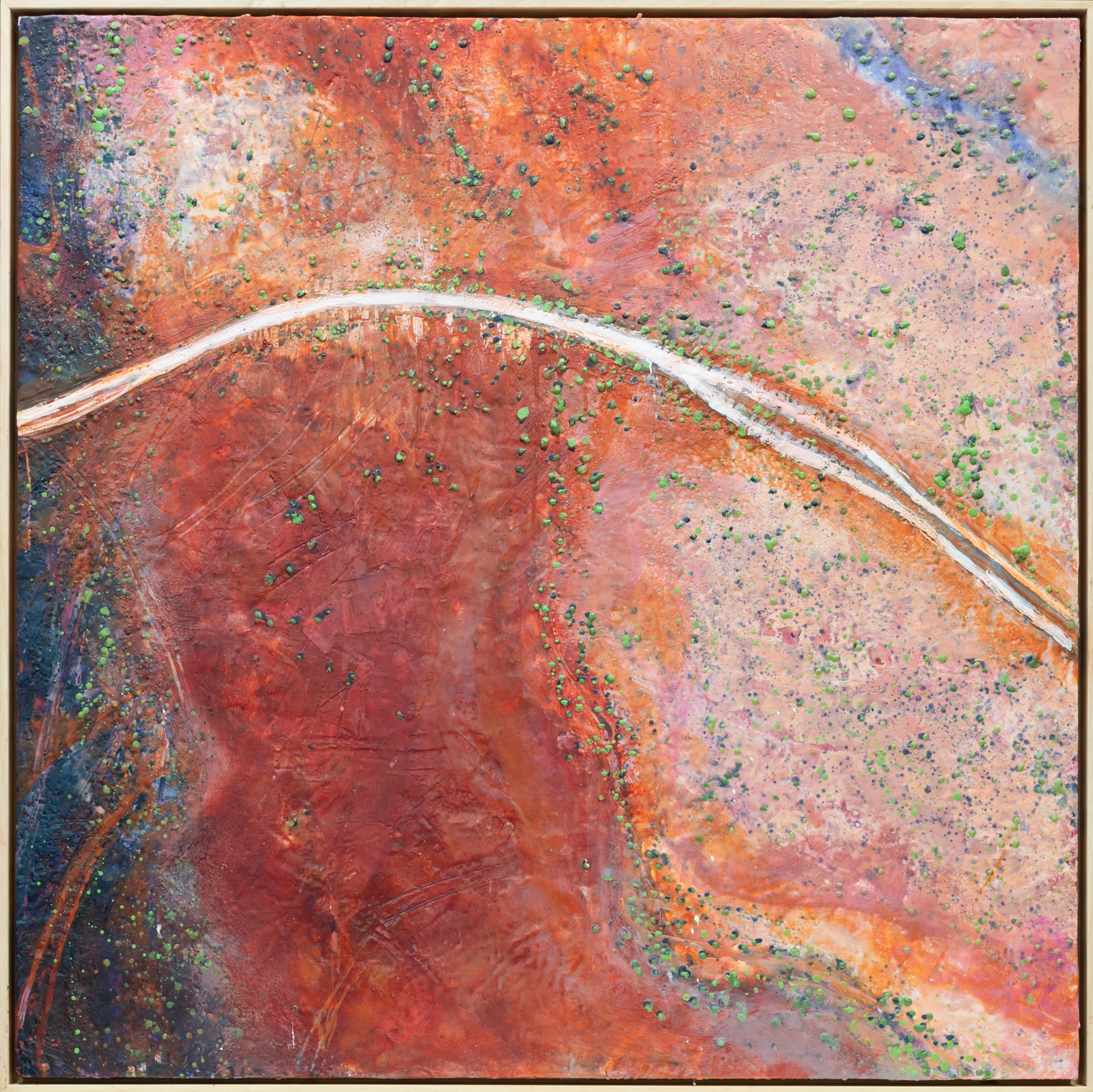 Following a recent excursion to the Pilbara region, West Australian artist Carly Le Cerf will exhibit Big Country- Paintings of The Pilbara at NERAM this September in what will be the artists first major museum exhibition. Represented by Michael Reid Murrurundi, Carly Le Cerf is a rising artistic voice who has attracted significant attention for her subliminal portrayal of Australia's diverse topography.
Works showing in Paintings of The Pilbara are alive with colour movement, mirroring the awesome spectacle of a land belonging to the Banjima people. Le Cerf's employment of spontaneous texture, carving and layering of encaustic wax techniques capture the vast mineral deposits; burnt red earth and dusty pink skies of the Pilbara landscape with such clarity that only a lived experience could supply.
Image: Carly Le Cerf, Pilbara Flight, 2021, Oil And Encaustic Wax On Board
NSW Government has introduced new restrictions to come into affect from Monday 11 October 2021. These restrictions require all visitors and staff to have had two doses of COVID-19 vaccine to enter the Museum and Six Counties Restaurant, as well as all classes, workshops and events held at NERAM. Please have your proof of vaccination ready to show staff as required. We thank you for your understanding.