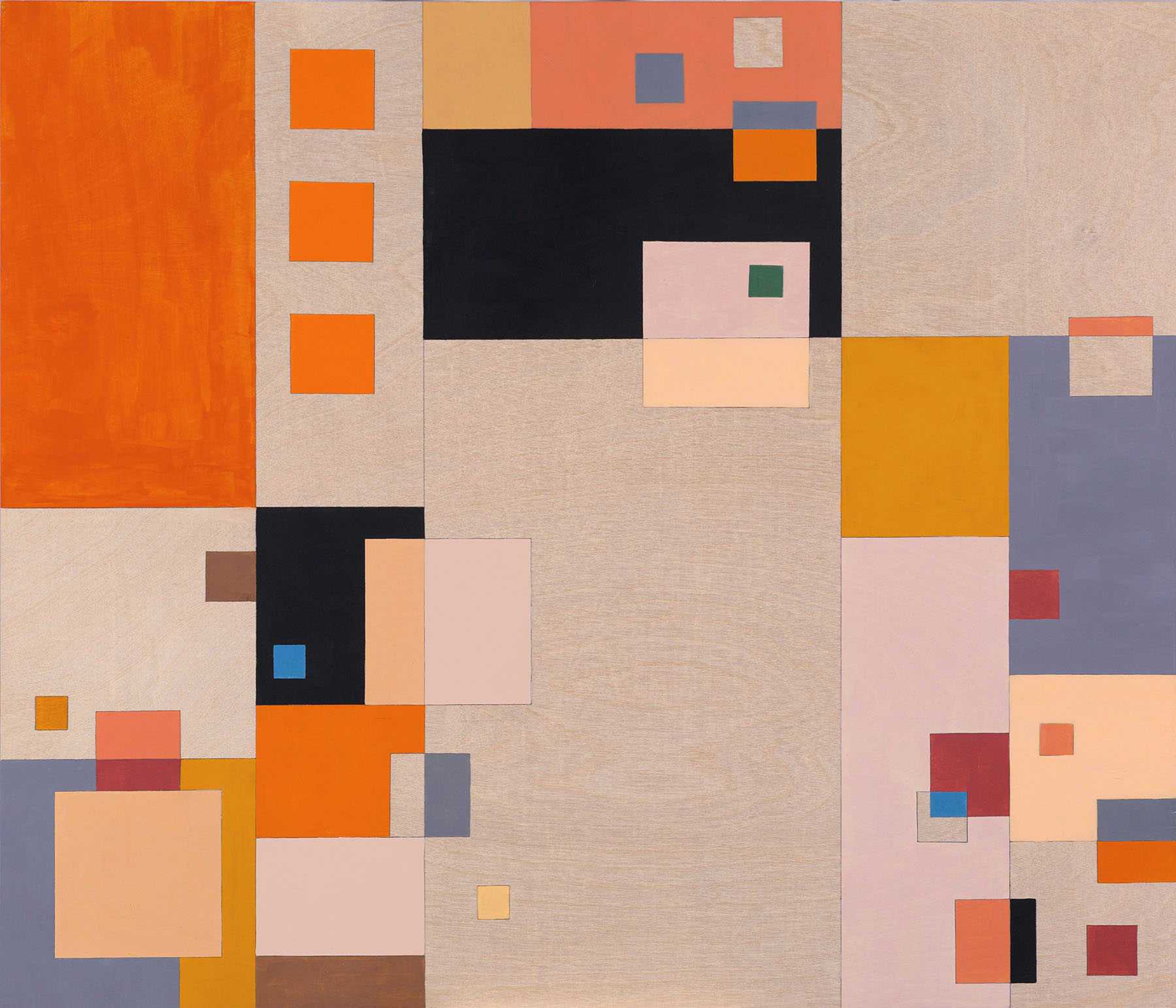 Stemming from a residency at the Tweed Regional Gallery and Margaret Olley Art Centre, Tamworth artist Sandra McMahon utilised her skills in redefining and reconfiguring spaces, honed over years as a curator, to 'decode' Olley's studio environment. McMahon reduces the order amongst the chaos into Mondrianesque shapes, using tones that reference the colour spectrum that surrounded and inspired Olley.
Opening Night Event: Friday 3rd May from 6.00pm
Image: Sandra McMahon, Orange 2017, acrylic on board.