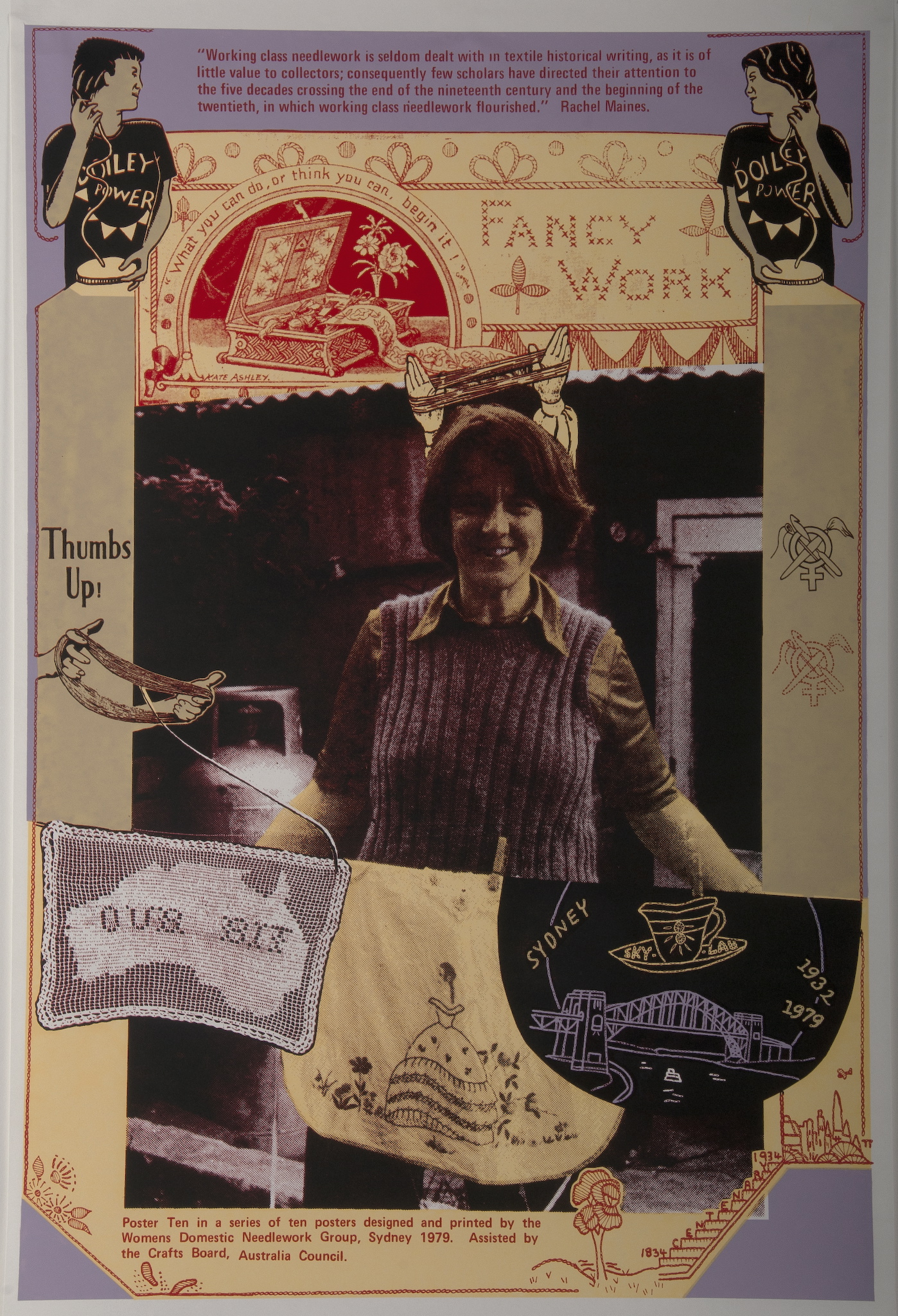 The Women's Domestic Needlework Group (WDNG) was established in 1976 by Frances Phoenix  and Marie McMahon with the aim of reclaiming the creative, but historically undervalued, practices of embroidery, knitting, crochet, lacemaking and needlework. Dissenting Doilies shows the  emerging feminist voice of the WDNG through ten screenprinted posters which accompanied  The D'Oyley Show exhibition of historic and contemporary domestic fancywork held in 1979 at the Watters Gallery in Sydney and which then went on to tour regional Australia.
Opening Night Event: 19th March 2021, 6.15pm (Catering and Cash Bar provided by Friends of NERAM)
To comply with current COVID restrictions all NERAM events have limited capacity and use a timed ticketing system. Bookings are essential for all opening night attendees.
Image: Women's Domestic Needlwork Group, Working class needlework, 1979, colour screenprint on white wove paper. The Armidale City Collection.