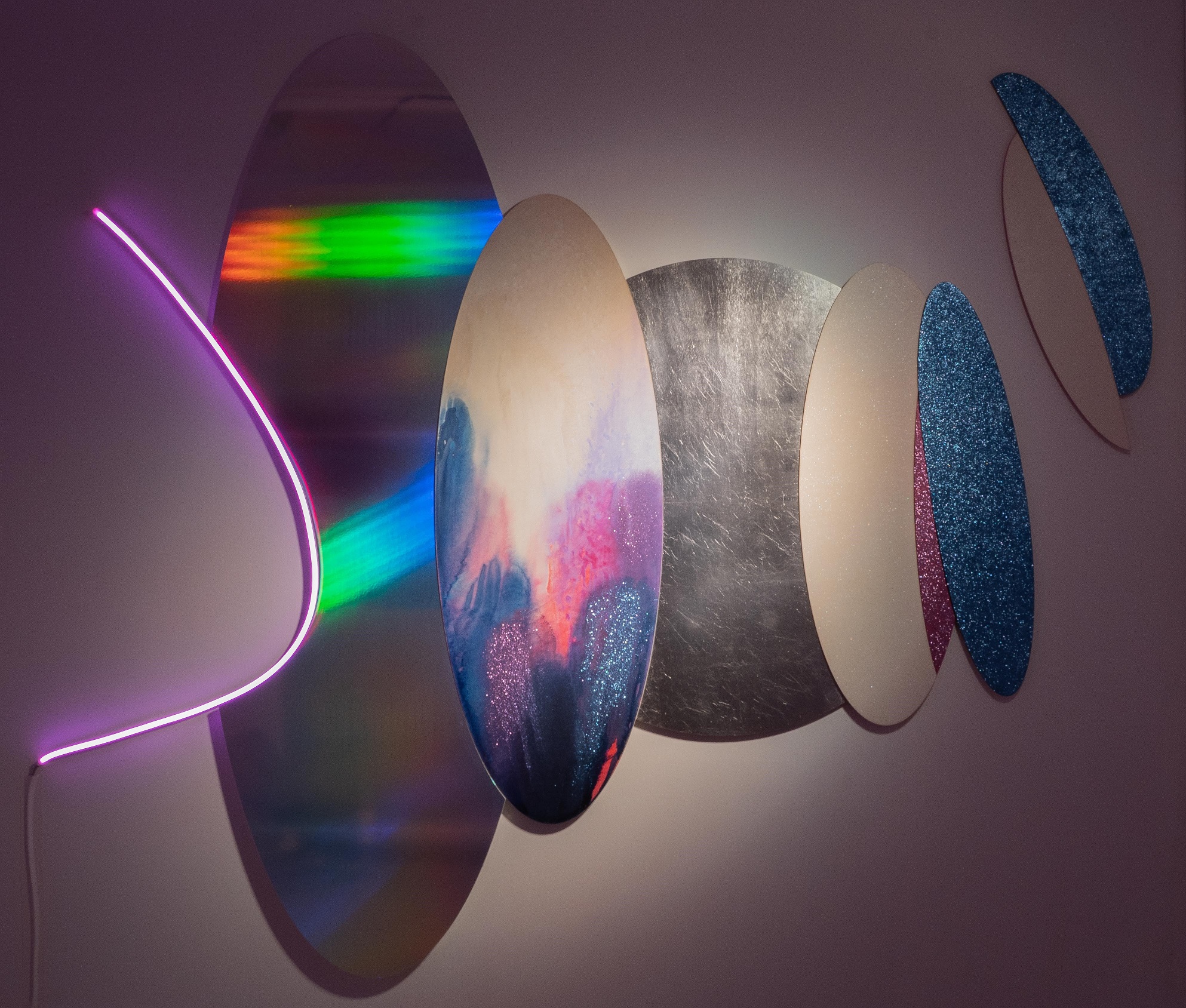 EMANATE illuminates the conceptual and material concerns of a new creative generation, presenting the work of emerging artists that have recently graduated from the National Art School, Sydney, as they make the transition from students to burgeoning professional artists. The exhibition showcases the highly contemporary, innovative and outstanding works being developed at Australia's leading independent fine art school and intimates at the future direction of art in Australia.
Artists: Louise Allerton, Jane Burton Taylor, Kirtika Kain, Joanne Makas, Heidi Melamed, Wendy Miller, Helen Morgan, Alex Moulis, Billie Robertson and Tiziana Tringali.
Opening Night Event: Friday 8th February from 6.00pm.
Speaker: Judith Blackall, Curator and gallery Manager, National Art School 
Image: Heidi Melamed, Strange Realities: Constellation 2018.