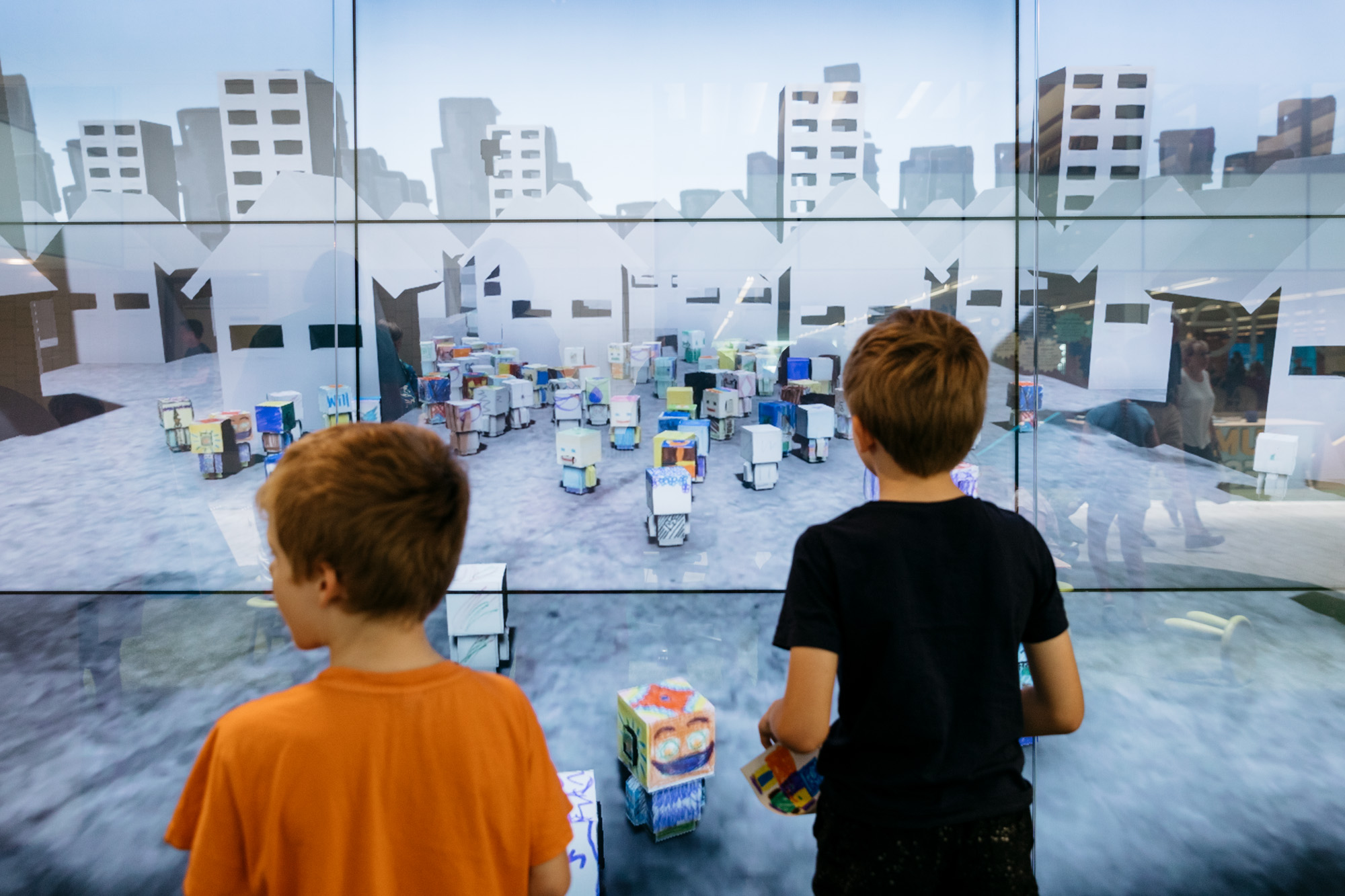 Bring your kids along for a children's tour of our curious and interactive exhibition, Experimenta!
Fusing art and technology, these art installations are exciting and thought-provoking. Children will be taken through the exhibition and partake in three guided art activities as they go through. Activities include capturing the motions of turbulence on paper, and drawing their future self to be transported into a virtual reality!
Date: 14th, 15th, 16th & 21st January 2020
Time: 11am – 12pm each day
Venue: NERAM
Cost: $2 per child, paid on booking.
Suitable for ages 5 – 15 years.
Max. 8 attendees per tour – get in quick!
FLASHING LIGHTS WARNING! Please be aware that an art installation in this exhibition includes a strobe light. It is advised that if your child is light sensitive that they do not undertake this tour.
Image Credit: Steve Berrick, 'Summer Festival (Hello Future Self), 2017, custom software, custom ply scanning station, camera, pencils & paper, interactive projection. Dimensions variable.