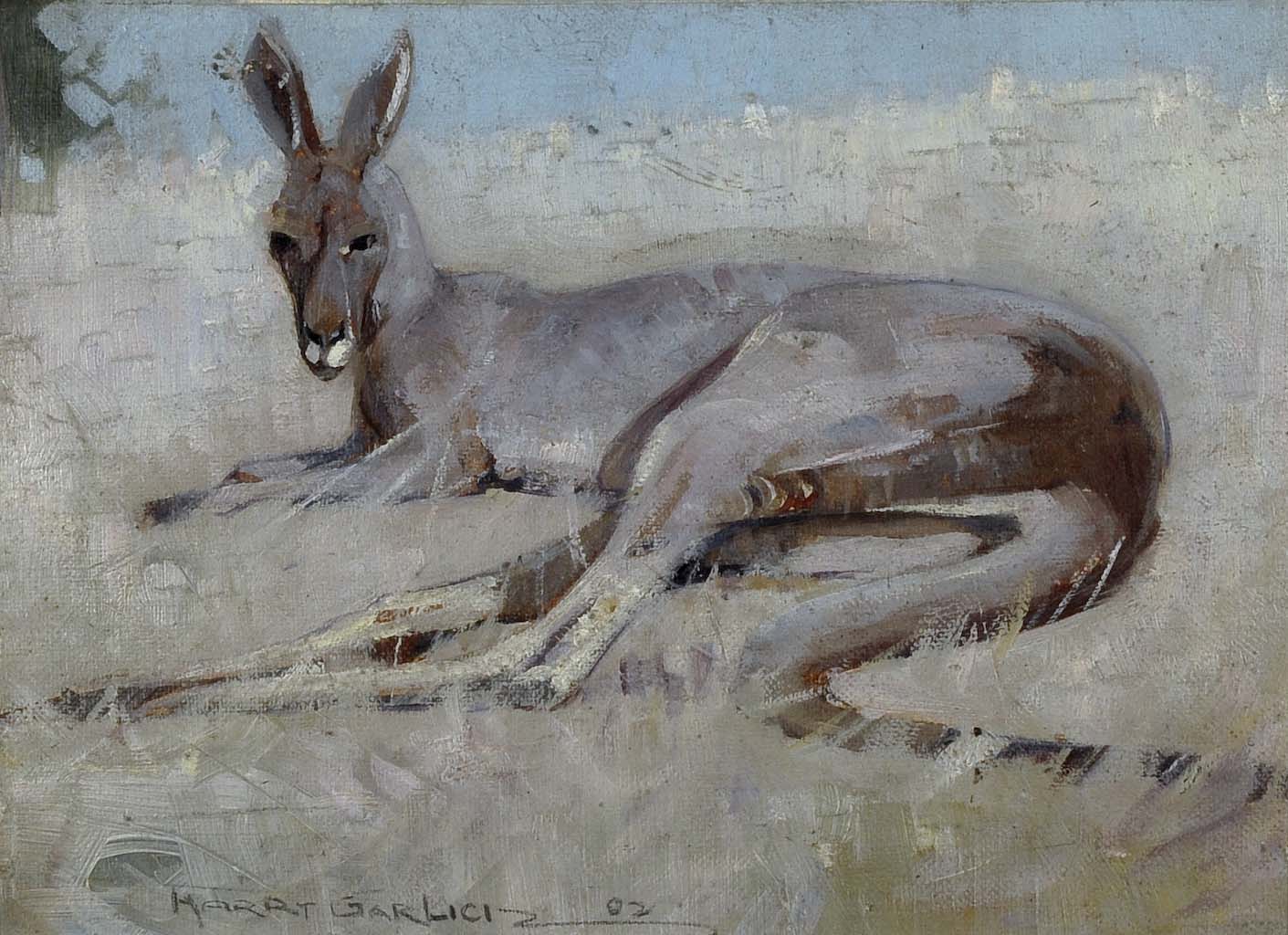 Using recycled materials make your own wrapping paper and Christmas cards for friends + family. Using a combination of methods including stenciling and free form, children will have a creative and unique set of cards with envelopes to give to family + friends over this Christmas period.
Held in the NERAM foyer, parents are welcome to peruse the gallery while we create with the children!
Date: Sunday 6 December 2020
Time: 10am – 12pm
Venue: NERAM Foyer 
Price: $10
All ages welcome 
Please bring along a light snack, water and an apron.
Limited spots available so please be sure to book soon!
Image Credit: Harry Garlick, Resting Kangaroo, 1938, oil on canvas, 15.6cm x 22cm. Gift of Howard Hinton 1938. The Howard Hinton Collection.