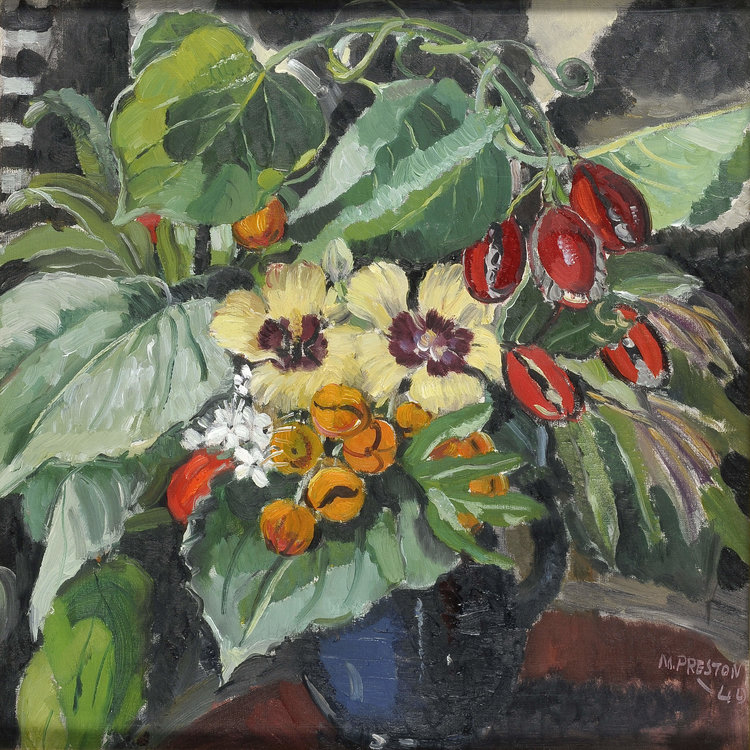 We invite teachers and educators in the region to join us here at NERAM to say goodbye to 2020 and welcome 2021! 
Enjoy a light refreshment and a chat with our Education Officer, Alexis and Curator, Belinda to discuss the year ahead. 
FREE EVENT – BOOK HERE
Date: Thursday 26 November 2020
Time: 5:30pm – 6:30pm
We hope to see you at NERAM.
Image: Margaret Preston (1875-1963), A Darwin Bunch (detail) 1940, oil on canvas, 43.4 x 43 cm. Gift of Howard Hinton 1943.