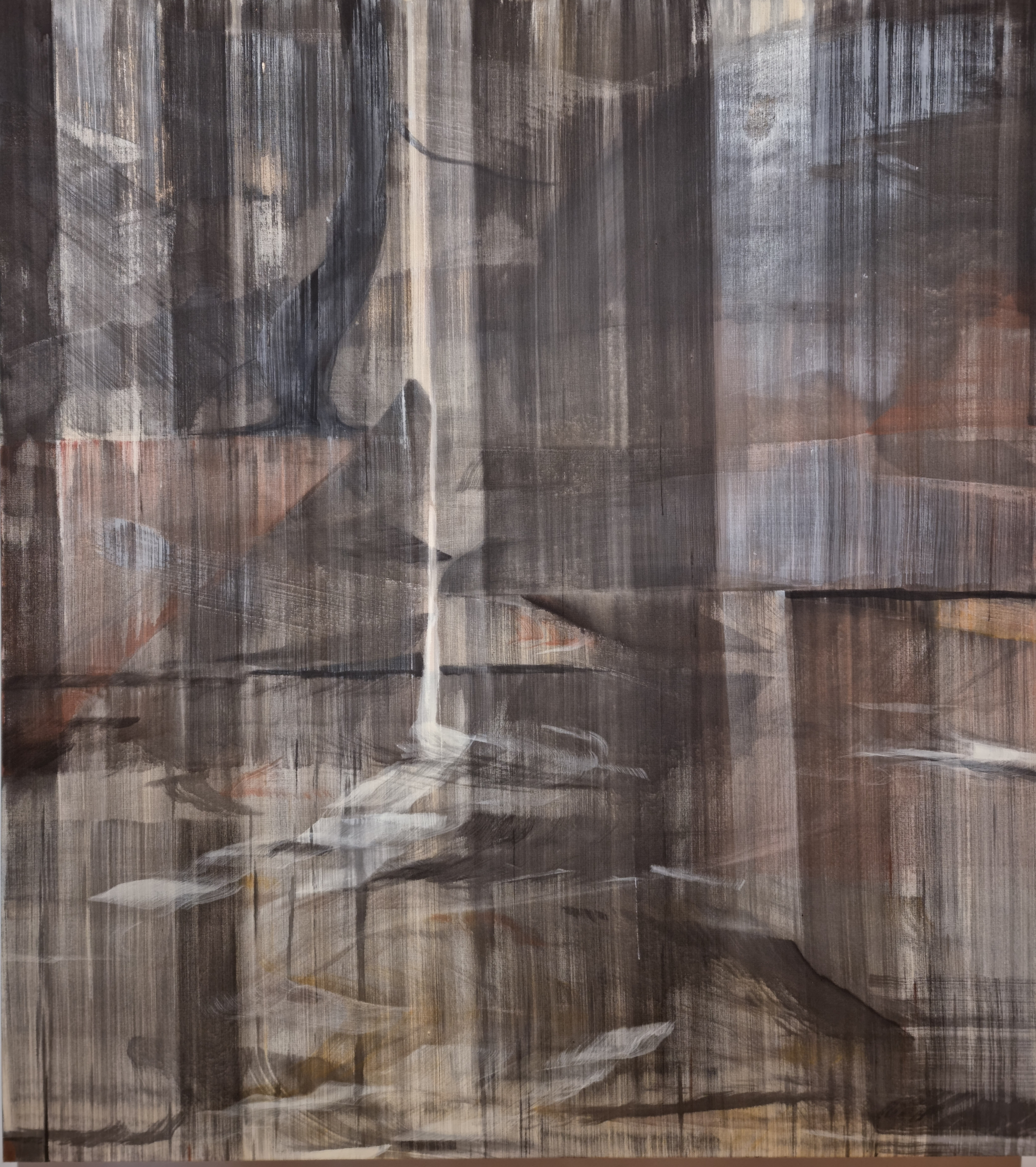 This exhibition will debut new work by three leading artists in the New England Region who immersed themselves in the breathtaking environment of the gorges that surround them.
Each artist sought to express the experience of being amongst such sublime geographical and geological landscapes resulting in a mix of poetic, dynamic, and monumental works. The exhibition will also include a documentary produced by NERAM which follows the artists and the journey each took toward their final works.
View the documentary behind the exhibition with NERAM Director Rachael Parsons speaking with each of the artists on how they responded to the landscapes and their individual journey toward their works.
Image: Angus Nivison, The Flow Of Light Gara Gorge, 2021, Acrylic And Gesso On 18oz Polycotton 188x168cm  Courtesy and © the artist.