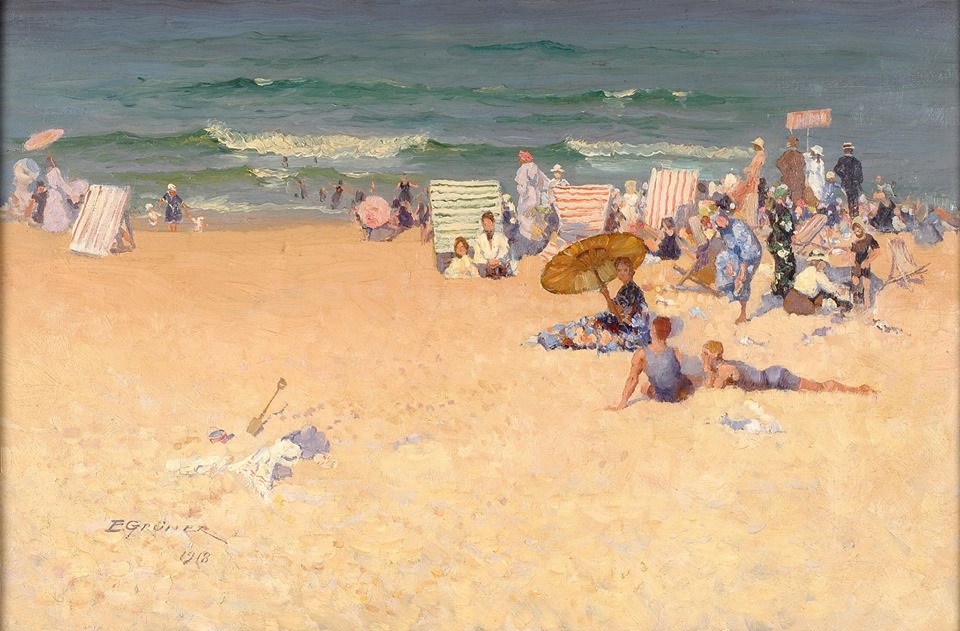 Join us for our second Spotlight discussion that focuses on a particular artist from the Hinton Collection. This time we will be discussing a firm favourite, Elioth Gruner.
We will look at various aspects of Gruner's life, the works in the collection and material from our research Library, as well as revealing a personal connection Gruner had to families in the New England region.
Image: Elioth Gruner, The beach 1918. Oil on canvas. Gift of Howard Hinton 1941.