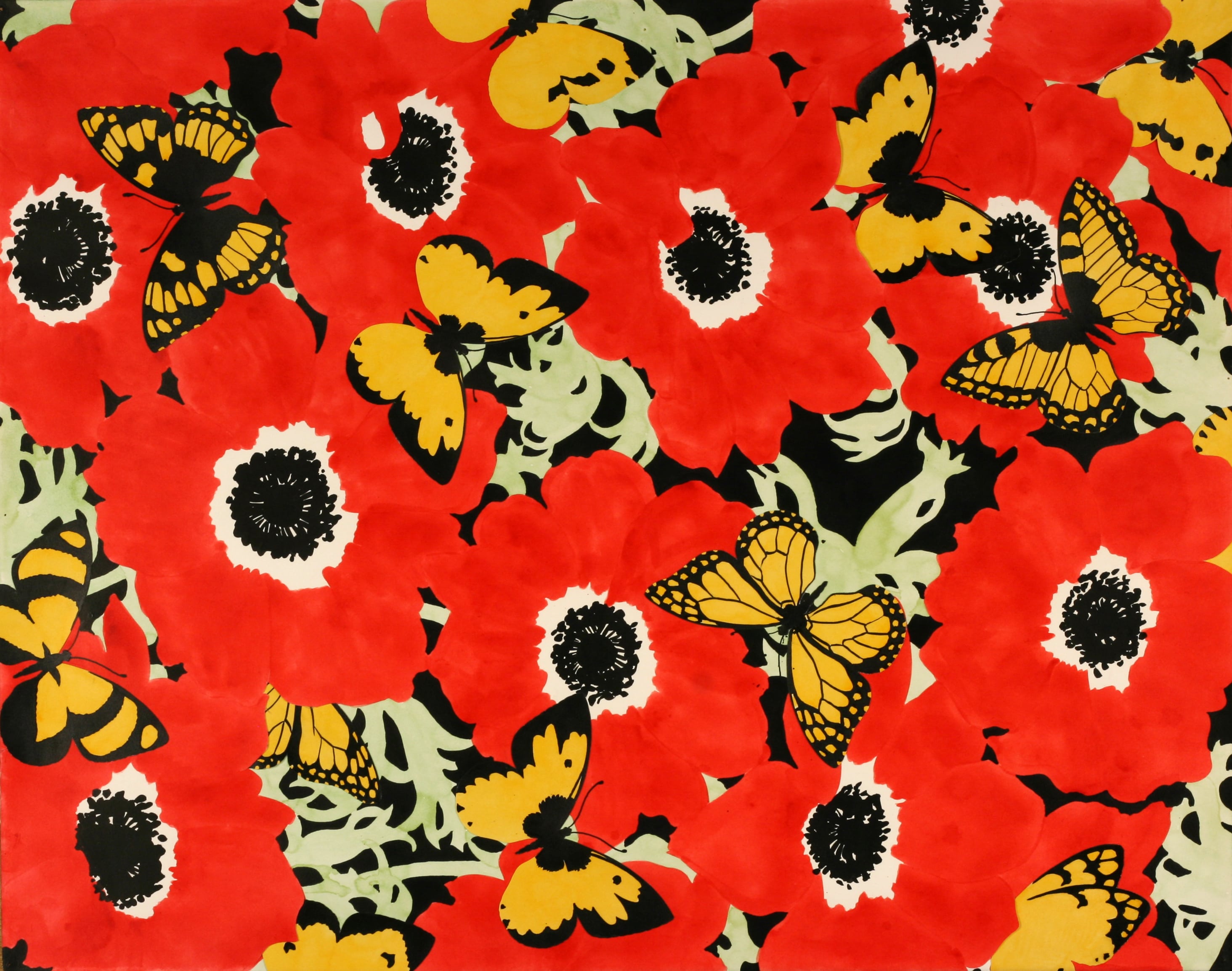 Flowers are blooming, and bees are buzzing! Now Spring has sprung, what can you see in your garden? Inspired by Joe Brainard's collage 'Red poppies and butterflies' – now exhibiting – NERAM has put together a spring collage activity pack for kids to explore and enjoy at home.
Date: Packs available for collection from 26th September – 11th October 2020. CLOSED MONDAYS.
Time: Collect between 10am – 4pm each day (excluding Mondays)
Cost: $2.00 each on collection. Book a pack and nominate which day during the dates listed above you wish to collect.
Venue: At Home Activity
You will need:
NERAM Garden Collage Pack
Glue
Scissors
Any other materials you wish to add – there are no rules!
Joe Brainard, 'Red poppies and butterflies', 1969, Collage of cut paper and watercolour, Gift of Chandler Coventry 1979.