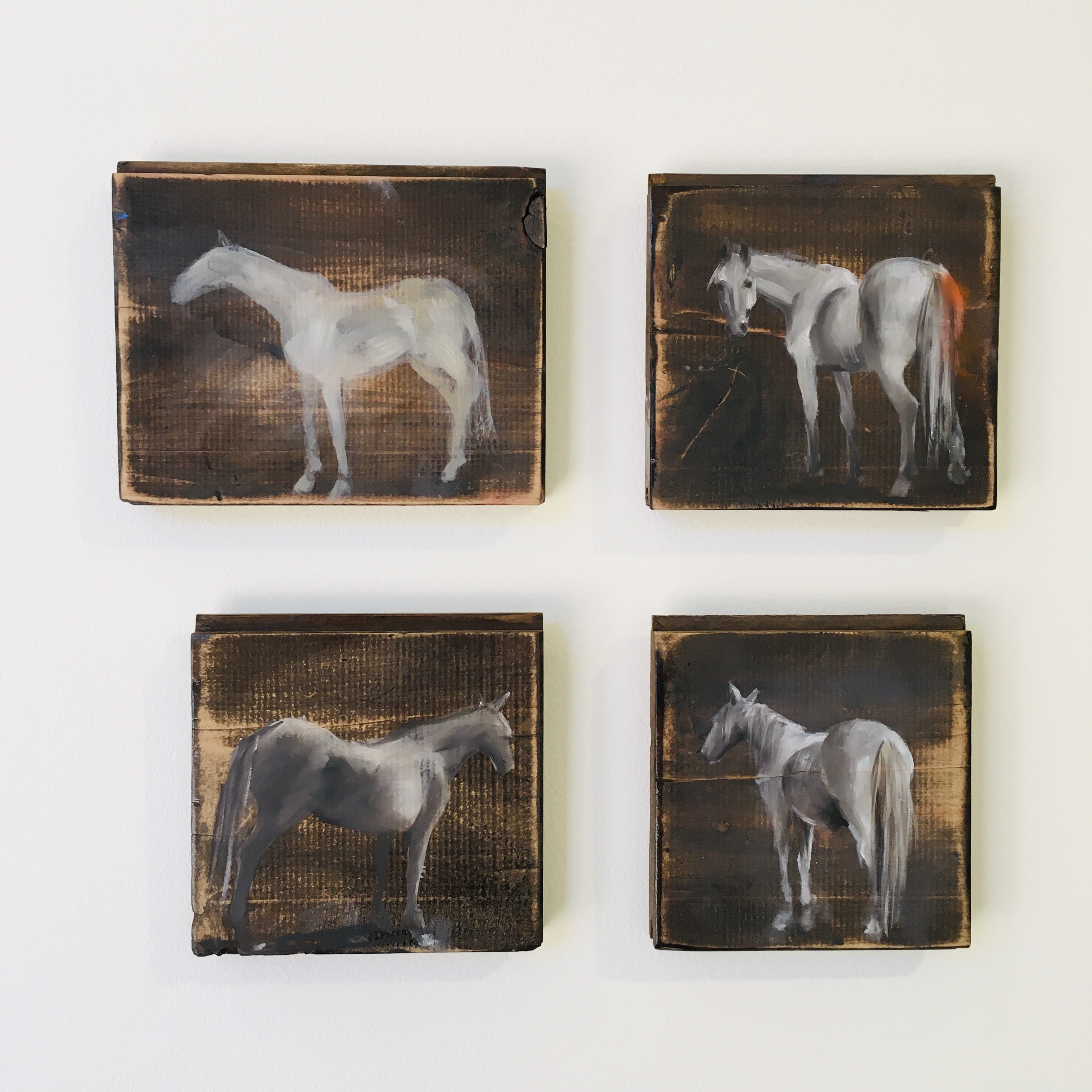 Inspired by the equine-related art in Jo Breneger's Quick and Dirty exhibition, we are pleased to be hosting this fun and unique workshop.
Kids will have the opportunity to draw inspiration with a visit to Jo Breneger's exhibition, Quick and Dirty, before heading down to Packsaddle Studio to learn the basics of drawing/painting a horse with a focus on form and anatomy. As in Jo Breneger's exhibition students will be painting on a unique variety of 'canvases'.
Date: Wednesday 14 April 2021
Time: 10:30am – 12:00pm
Ages: 8+
Cost: $12.50pp or use your NSW Discover Vouchers! These can be redeemed over the phone 6772 5255 or at NERAM.
Venue: Packsaddle Studio @ NERAM building.
CLICK TO BOOK NOW>>>>>>>>>>>>>>>>>>>>>>>>>>>>>
Wear something warm as the season is cooling down. We also recommend wearing an apron or clothing that you are happy to get paint on. Bring along a bottle of water and a snack if you wish.
Please be advised:
Classes require a minimum number of participants to run. If the class is not proceeding we will contact you.
Once bookings close we are unable to offer a refund.
If you use Discover Voucher and the event does not proceed, we will provide a credit to be used at a later date.
Image Credit: Jo Breneger, Ghost Horse 4, Ghost Horse 2, Ghost Horse 3, Ghost Horse 1, 2021, acrylic/oil on recycled timber.