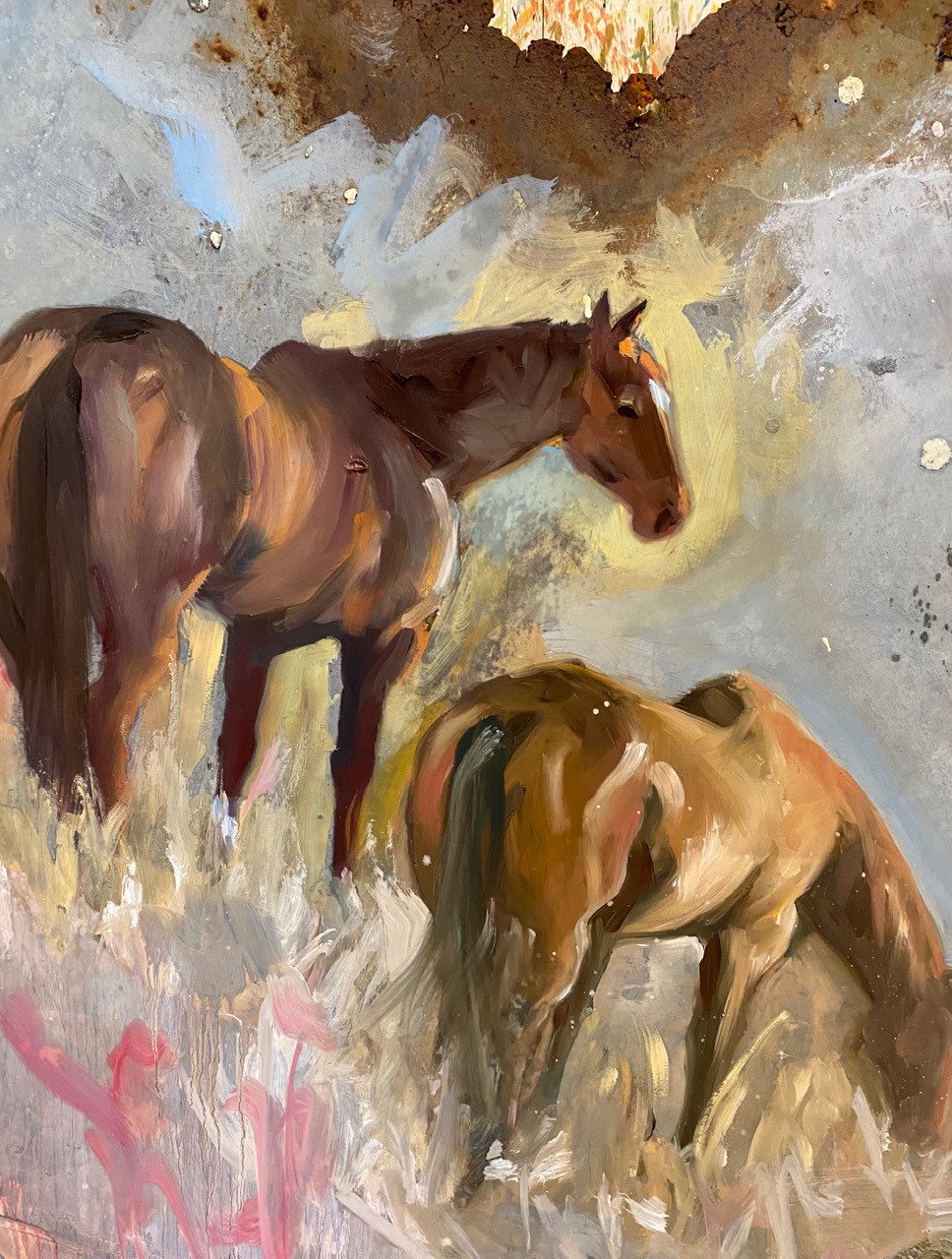 Jo Breneger's professional work as a sign painter crosses over into her artistic practice in this exhibition featuring equine-related art on a variety of media. Breneger strives to capture the quiet, sensitive interaction that is felt when humans are around horses, with each work being painted directly onto materials including timber, tin, lino and wallpaper. Breneger also works with words and names of places where she is painting, using old bits of buildings and farm ephemera.
Jo Breneger will participate in a Q&A session on opening night with Gill Nicol, Director of  Engagement at the Museum of Contemporary Art, Sydney.
Q & A: 19th March 2021, 5.30pm (followed by opening event)
Opening Night Event: 19th March 2021, 6.15pm (Catering and Cash Bar provided by Friends of NERAM)
To comply with current COVID restrictions all NERAM events have limited capacity and use a timed ticketing system. Bookings are essential for all Q & A and opening night attendees.
Image: Jo Breneger, Afternoon, 2020, (detail), oil paint on found steel tank lid, 92cm dia.