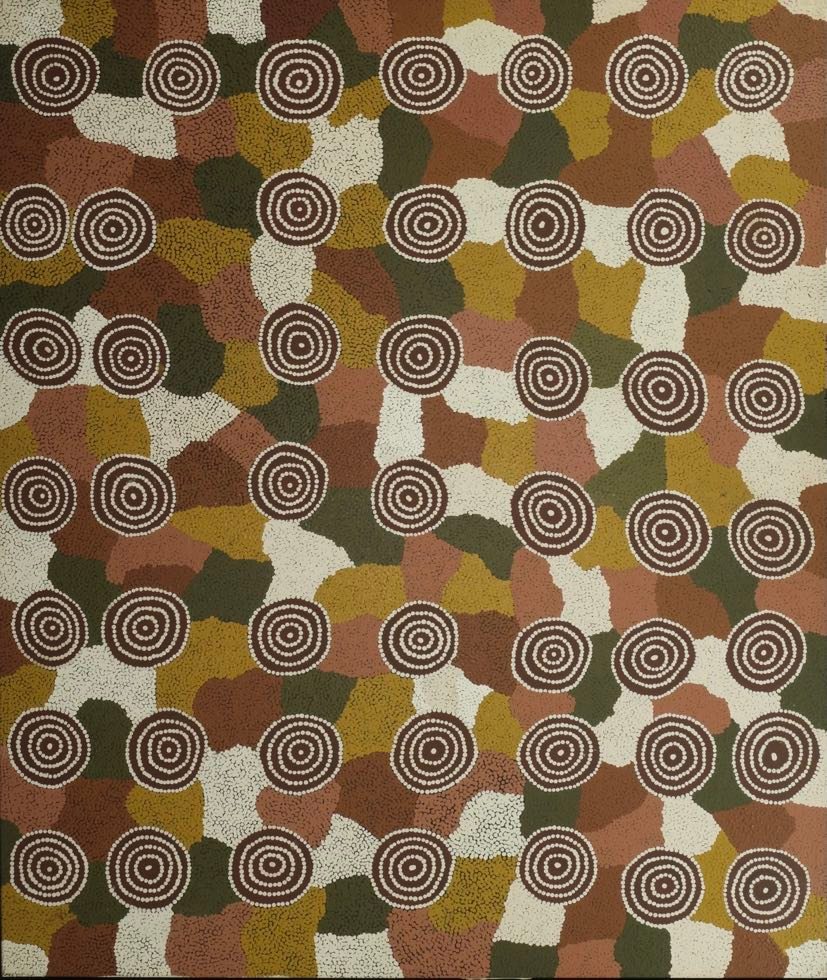 Please join us as we celebrate Juncture: First Nations Art at NERAM catalogue launch. For the event there will be a panel discussion with the exhibition's curatorial and research team as they discuss the research and history behind the exhibition. Questions from the audience are invited.
This significant exhibition spotlights the Aboriginal art in the New England Regional Art Museum's collections. Juncture features a small but critical collection of work predominantly created in the 1980s and 1990s and donated to NERAM in 1996 by Anthony Renshaw. The exhibition details the critical shift that occurred in the perception of Aboriginal art in Australia, from being viewed through an ethnographic and anthropological lens, to being highly regarded within the realm of fine art.
Date: Saturday 11 December 2021
Time: 10:30am – 11:30am
Venue: NERAM
Bookings are essential
Juncture: First Nations Art is showing at NERAM until  30 January 2022.
Please be advised:
NERAM continues to abide by Government mandates surrounding COVID-19. QR check in and masks remain mandatory, proof of double vaccination is required if entering the NERAM premises. All events are subject to change. If you have any further concerns please contact us on 02 6772 5255 or see our Visitor Guidelines.
Image: Johnny Warangkula Tjupurrula & Old Mick Wallankarri Tjakamarra, Tingari Cycle, 1989, synthetic polymer on canvas. Gift of Anthony Renshaw 1996. NERAM Collection © estates of the artists licensed by Aboriginal Artists Agency Ltd