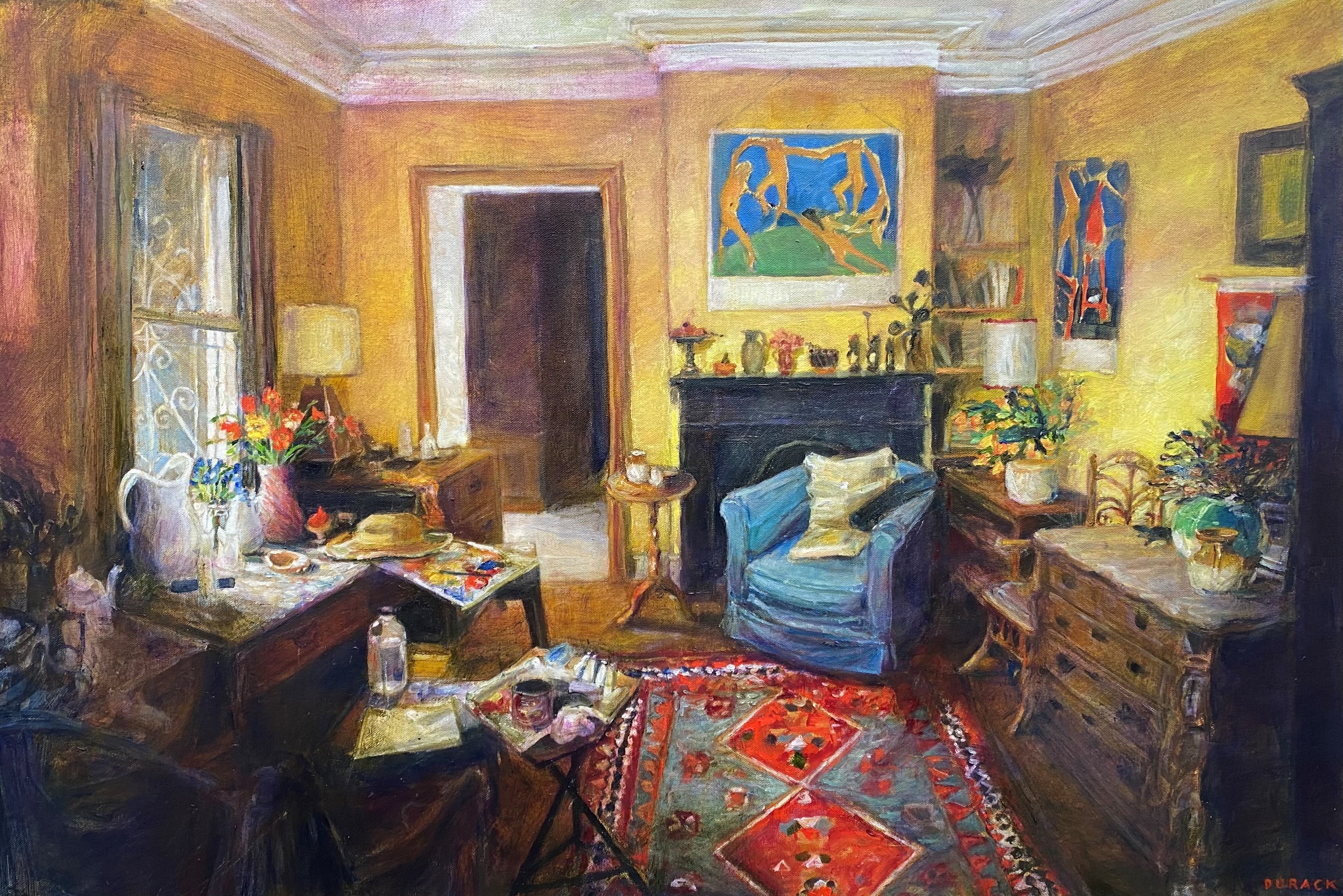 The world looking in contains work produced during and after Kate Durack's artist residency at the Tweed Regional Gallery and Margaret Olley Art Centre in May earlier this year. The works depict aspects of Olley's reconstructed house within the Tweed Gallery and the surrounding Murwillumbah landscapes seen from the residency studio.
In the post-residency work, Durack has chosen to focus on the infamous yellow room and has painted the space and objects found within. In attempting to resolve her mixed feelings about peering (voyeuristically) into Olley's private life, Durack has attempted to find the renowned artist in the strangely absent rooms.
Image: Kate Durack, The World Looking In, 2021 Oil On Canvas,
NSW Government has introduced new restrictions to come into affect from Monday 11 October 2021. These restrictions require all visitors and staff to have had two doses of COVID-19 vaccine to enter the Museum and Six Counties Restaurant, as well as all classes, workshops and events held at NERAM. Please have your proof of vaccination ready to show staff as required. We thank you for your understanding.