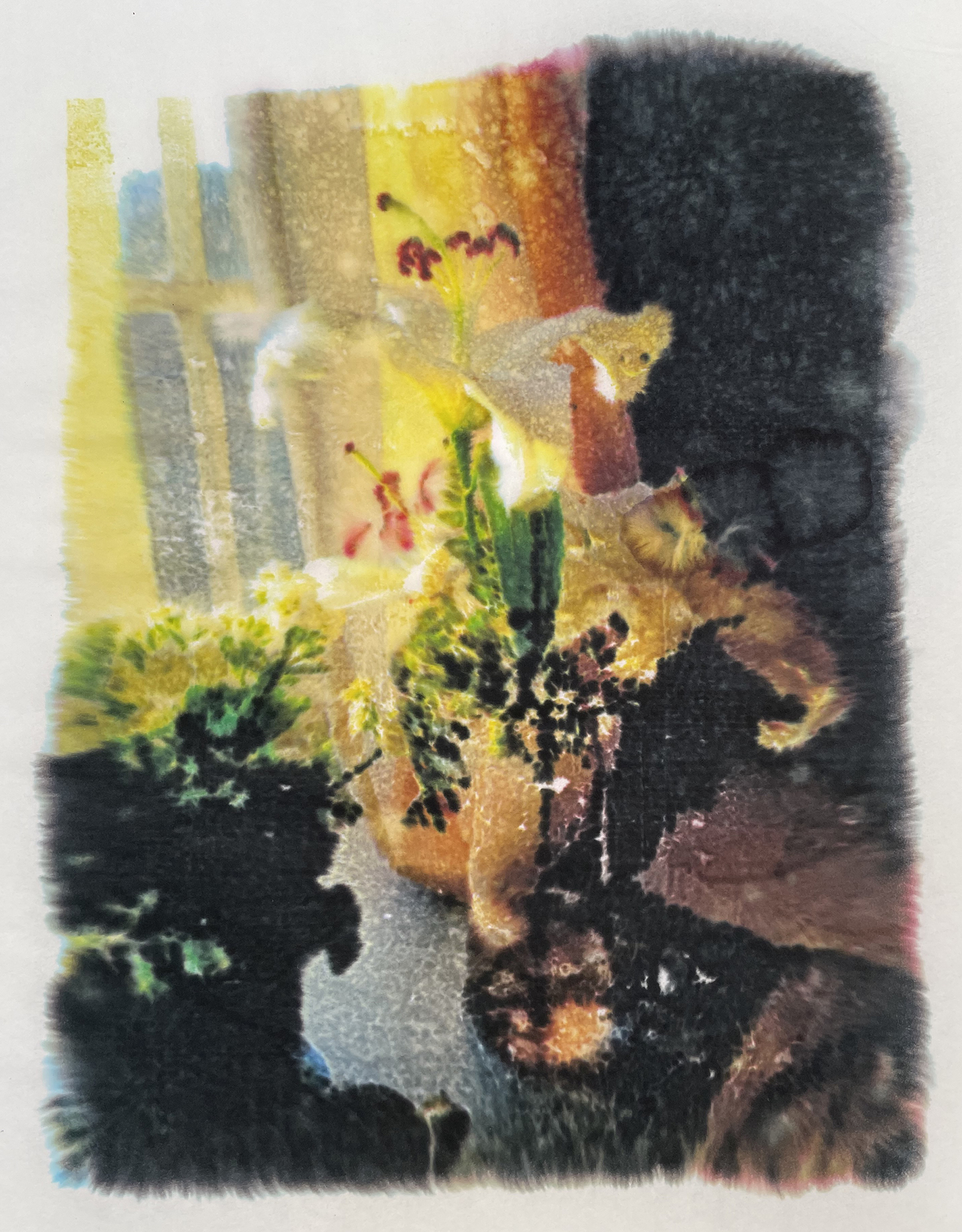 Locus is a group exhibition featuring the work of four different printmaking collectives located in New South Wales who were invited to create one work based on the theme of place. This exhibition explores the different meanings of place to each artist in a time where the world has become smaller and connection increasingly essential.
With more than 50 printmakers from geographically different locations participating, the work is diverse, insightful, and a micro view of a universal experience.
Opening Friday 5 November, 2021. Bookings essential for the Opening Event.
Image: Leah Bullen, Still Life (Lilies by the window), US, 2021, phototransfer and ink wash on rice paper, 38 x 28cm. Courtesy and © the artist.