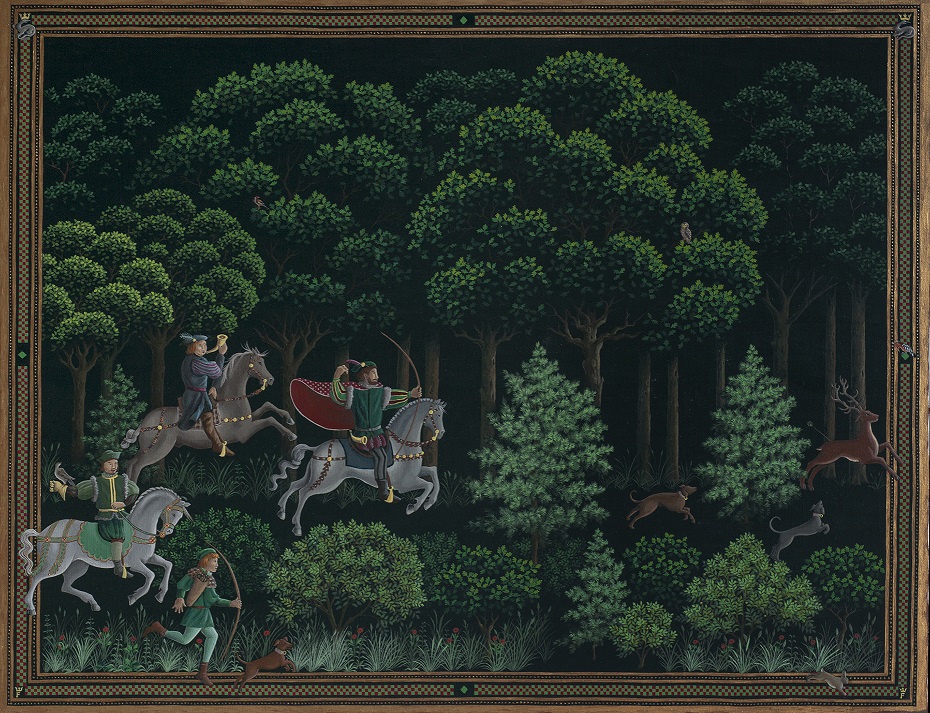 This exhibition is a voyage in time and place. Inspired by the tapestries of Aubusson, wood engravings, historic paintings, photographs and library research, Armidale-educated and France-based artist Margaret Early takes us on a journey to some of the great cities of Europe and historic scenes through her exquisitely detailed oil paintings.
Artist talk: Friday 27th September, 5.30pm
Opening Night Event: Friday 27th September, 6.00pm
Image: Margaret Early, Francois I Hunting 2018, oil on linen canvas.