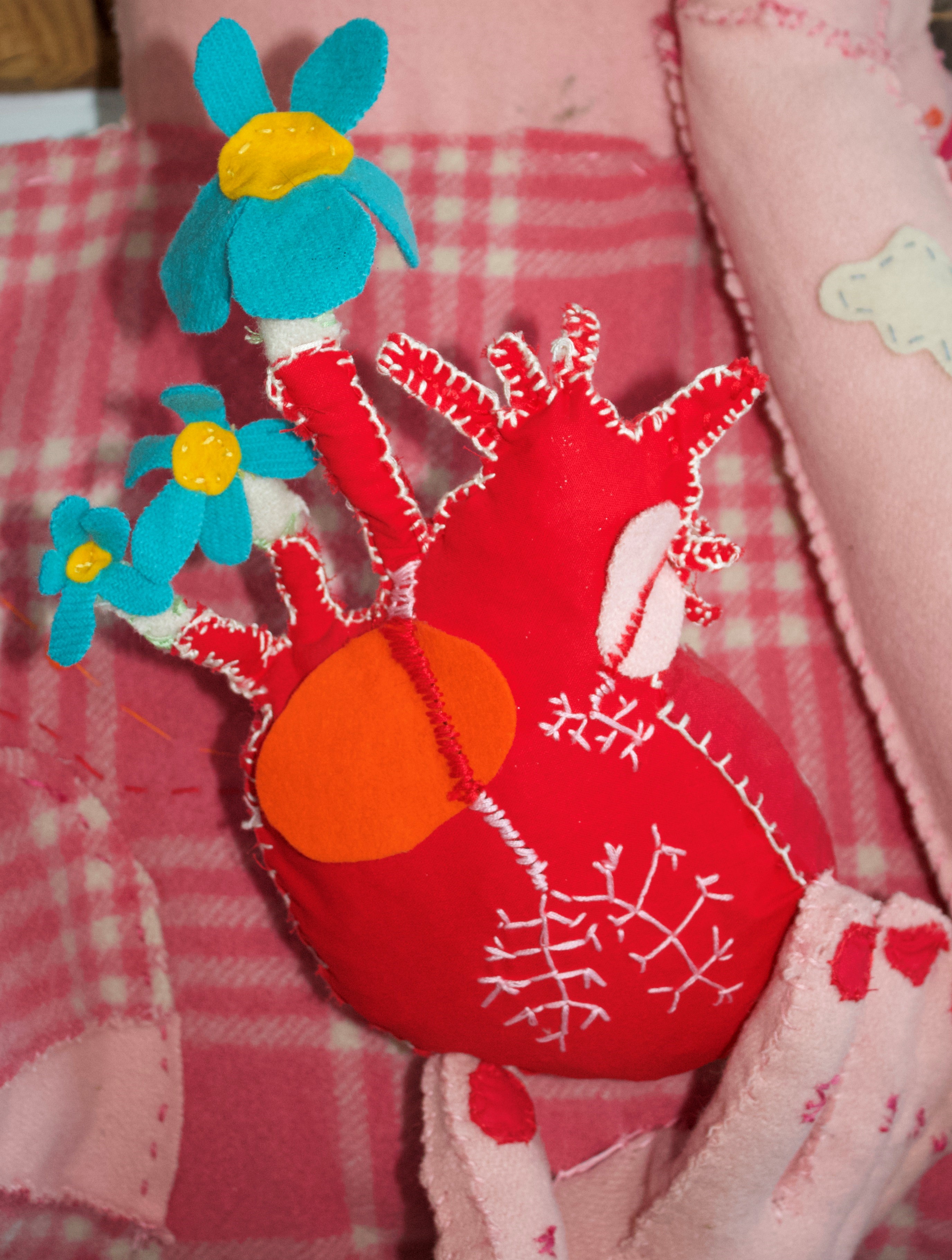 Colourful, joyous and abundant, Walcha-based artist Myfanwy Gullifer's soft sculptures delight the eyes and senses. The quirky creations resonate with deeply felt emotion but are gently tickled with Gullifer's irreverent sense of humour.
Exhibition Preview: Friday 5th February, 5.00pm – 5.45pm
Opening Night Event: Friday 5th February, 6pm (Catering and Cash Bar provided by Friends of NERAM)
To comply with current COVID restrictions all NERAM events have limited capacity and use a timed ticketing system. Bookings are essential for all preview and opening night attendees.
Myfanwy Gullifer, She felt empowered, 2020, recycled blankets, fabric, thread.