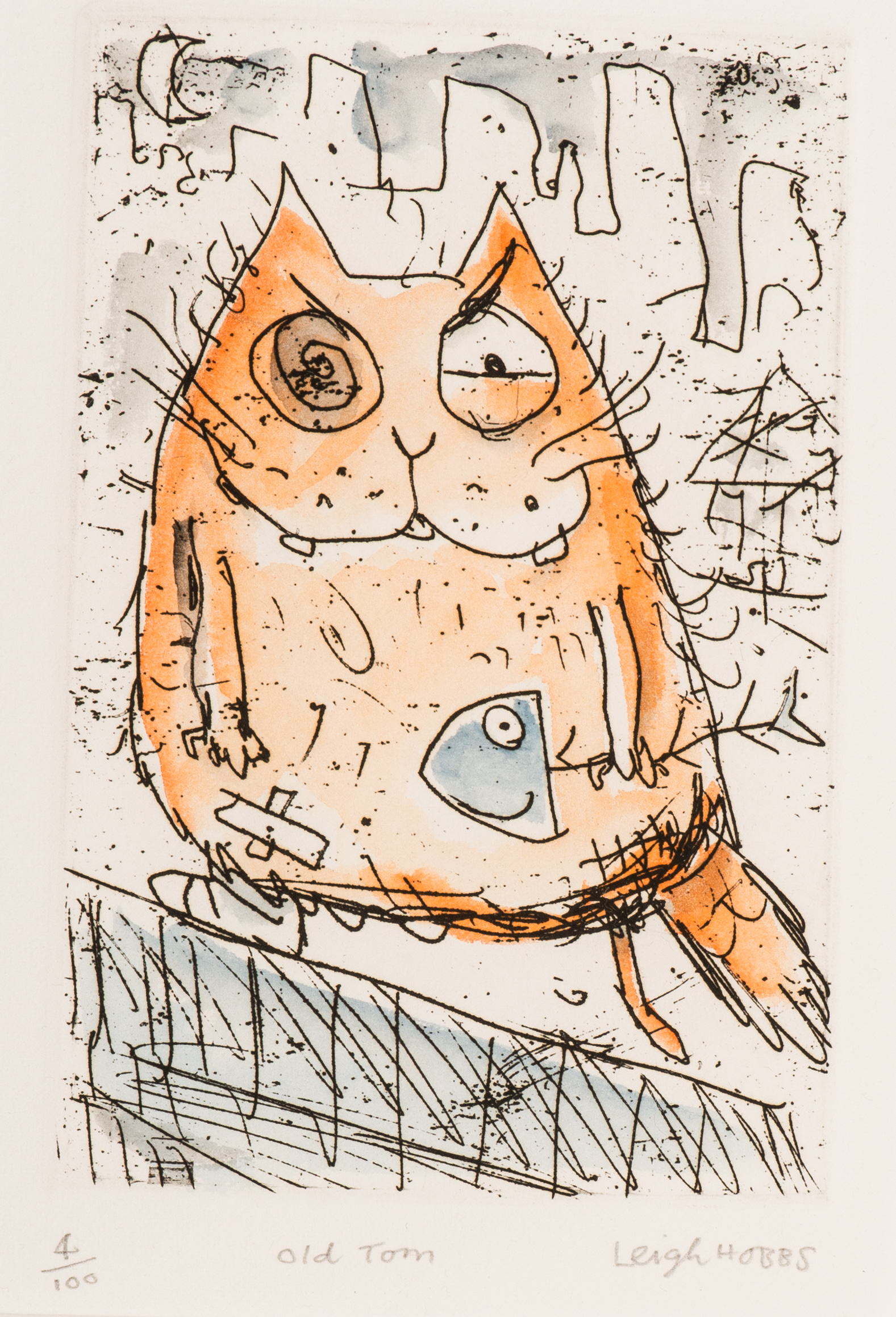 Join us on Wednesday afternoons for our NERAM Kids: After School Art program!
Children will learn a range of skills during the term to improve their artistic practices, touch on art history and visit the museums latest exhibitions. This is a wonderful opportunity for children to learn from an experienced artist, be inspired by the wonderful artworks hanging in the museum and make friends with other creatives.
Date | Wednesday 20th July 2022 –  21st Sept 2022 (10 weeks)
Time | 4pm-5:15pm
Venue | Packsaddle Studio, located at the back of NERAM. External access only.
Cost | $210 Friends of NERAM & Culture Club Members, $225 General for 10 weeks
Cost with Creative Kids Voucher | $110 FoN & CC Members, $125 General for 10 weeks
Cost with Discover Voucher | $185 FoN & CC Members, $200 General for 10 weeks
Having trouble with the booking form? Refresh the page or Open form in new window
Image Credit: Leigh Hobbs, Old Tom, 2010, hand-coloured etching. Donated through the Australian Government's Cultural Gifts Program by Katherine Littlewood 2016.
Terms and Condition
A minimum number of students required for classes to proceed, please book and pay before Thursday 14 July 2022 to ensure classes go ahead
As classes run on minimum numbers once bookings close, we are unable to offer refunds
If the class does not proceed, you will be refunded any cash amount
Maximum 12 students, minimum of 8.