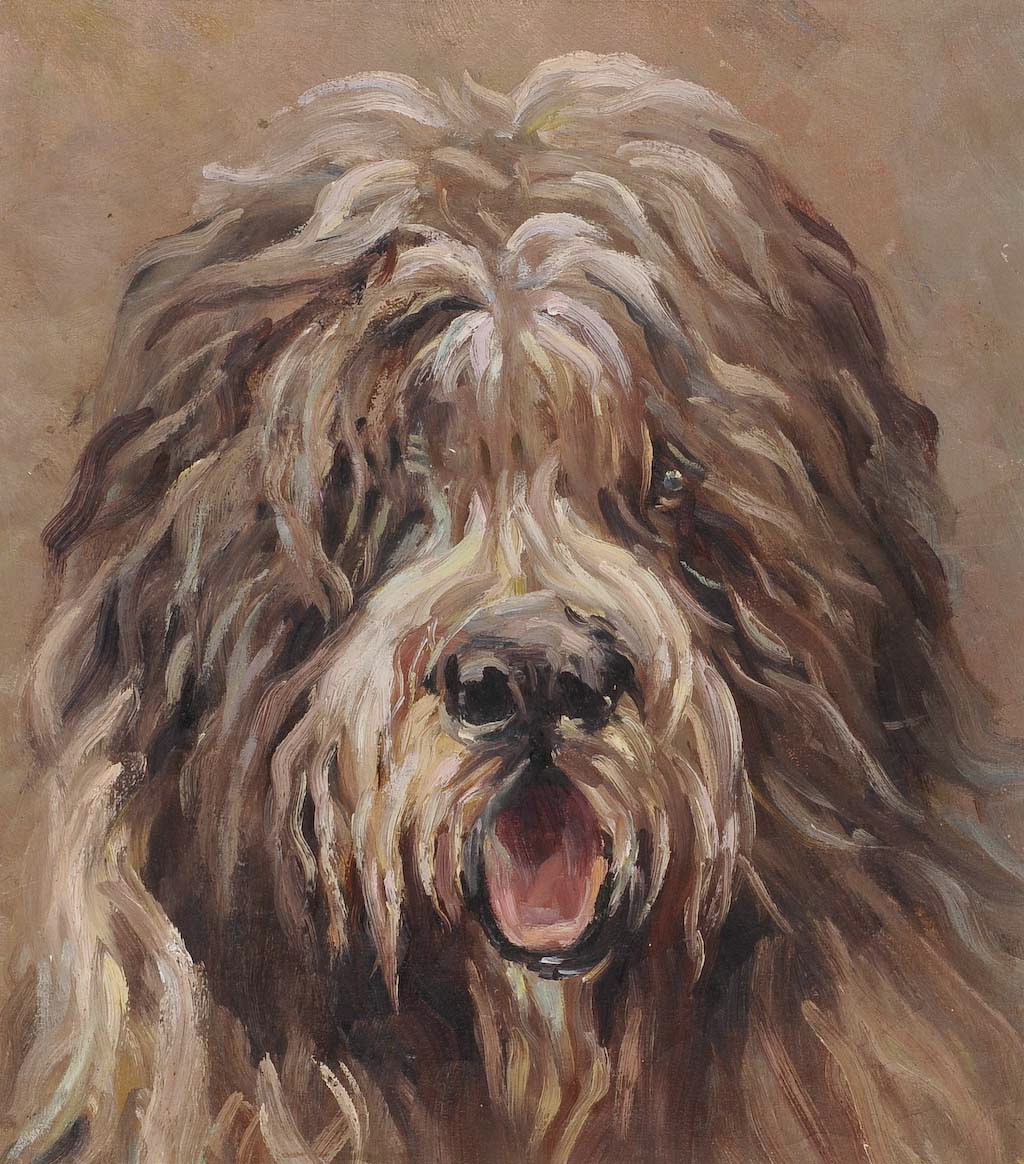 Have you seen our current exhibition, 'Hinton's Menagerie'? Full of all sorts of animals, one of our favourites is the English Sheep Dog, Jock!  It will be Jock's 83rd birthday (575 in dog years!) in 2020 and to celebrate we are hosting a Puppy Picnic!
A family friendly event for the school holidays, bring a picnic brunch, and your puppy friend along to the Black Gully Nature Reserve behind NERAM.
Date: Saturday, 25th January 2020
Time: 10am – 11am
Venue: Black Gully Nature Reserve, Behind NERAM.
Prizes:
There will be prizes for the Best Fancy Dressed Dog, Best Pet and Owner Look-Alike, Waggiest Tail and Best Old -Timer! Winners will be selected by a judge and announced on the day.

Rules:
All dogs must be kept on leads.
You must pick up after your dog.
No dogs are to be brought into the gallery.
Image Credit: Mary Mitchell, 'Jock', n.d, oil on canvas. Howard Hinton Collection.