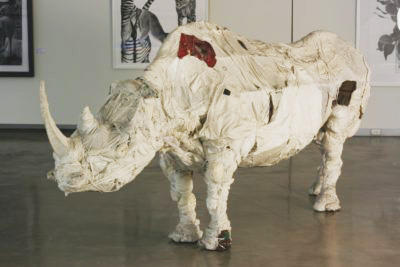 Paper mache or papier-mâché, literally meaning chewed paper in French. A wonderful, tactile approach to art, your children will have a fantastic time stretching their imaginations and creating creatures of all kinds in this two-day workshop. 
Day 1: The kids will take inspiration from materials and artworks before delving in to create the papier-mache structure of their creatures.
Day 2: Now that the creatures have dried over night the children will decorate with paint and other materials, adding texture and colour to truly bring these creatures to life.
Age Group: 5 – 12
Date: Tuesday 12 January 2021 1pm – 3pm  and  Wednesday 13 January 2021
Time: 1pm – 3pm
Venue: Packsaddle Studio (located at the rear of NERAM)
Cost: $45 (for 2 days)
Note: Please bring along water and a small snack. Clothing will get dirty! An apron or appropriate clothing is advised.
Minimum amount of participants required, please book before 3pm Friday 8 January 2021 to ensure classes go ahead.
Image: Richard Goodwin, Rhinoceros, 1989, Clothing, steel and acrylic resin.