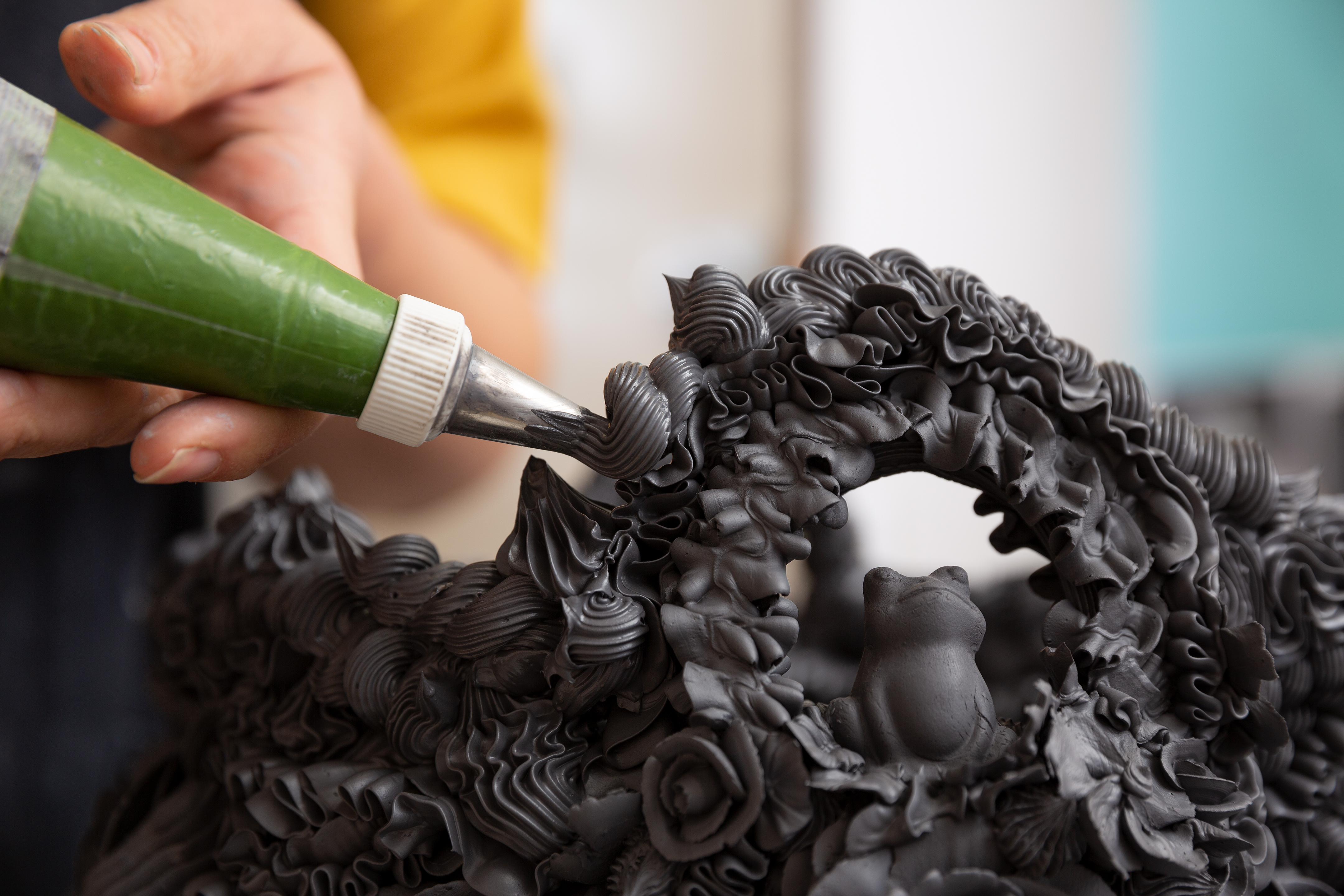 Explore the art of porcelain piping to decorate and ornament hand-formed creations in this 3-hour workshop. 
Artist Ebony Russell will take you step by step through the process of using porcelain and the traditional techniques of royal icing. Demonstrating how to process the porcelain for use in piping bags and tips and work on pinched and coiled forms. You will learn the art of making iced flowers and decorative elements. 
What will you do in the workshop?
Introduction – demonstration on how to process clay into a slurry
hand pinch and form small cups/mounds
prepare piping slurry in piping bags and experiment with tips on plastic placemats while our forms dry and harden for ½ an hour. Through out this time demonstration of how toy create icing flowers and different decorative techniques.
pipe onto forms, experiment, and enjoy
reclaim unnecessary pieces. Discussion about colouring slip, firing, glazing, and management of drying works.
All workshop materials included. Morning tea provided.
Spaces limited, bookings essential.
If you would like your workshop pieces fired this can be arranged at extra costs, approx. $5 per piece. There will be a 3 week turnaround for return of fired works that can then be collected from NERAM.