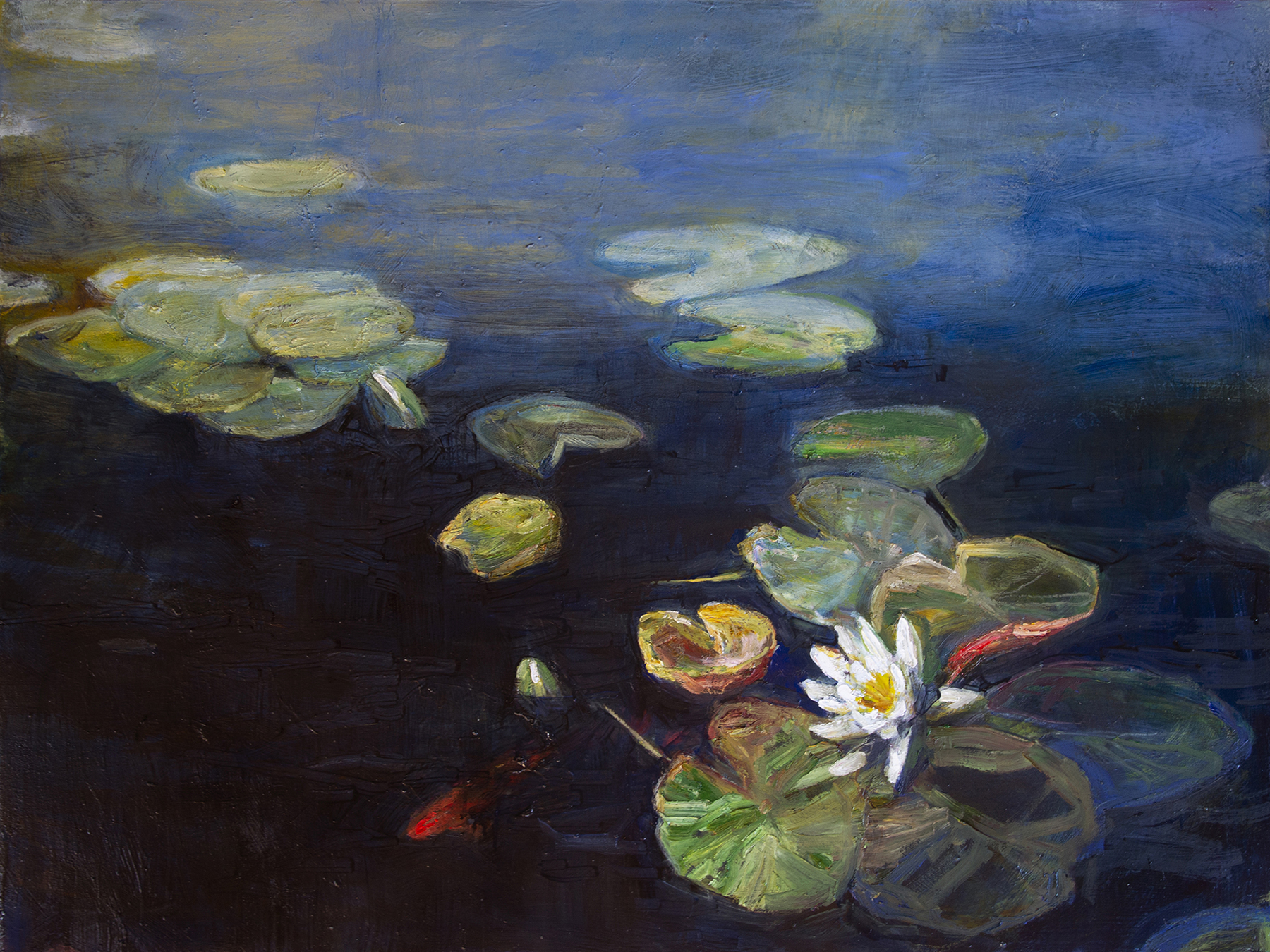 Kate Durack's solo exhibition is a revival of the joys of youthful nostalgia. Of days visiting her grandparents' house and particularly the many hours spent contemplating the mysteries of their goldfish pond. Durack has captured the flashes of orange and red amongst the murky depths as well as the welcoming domestic interiors of the family home, so often filled with blooms from the garden.
Opening Night: Friday 23rd August, from 6.00pm
Artworks from this exhibition are available for sale. On-line catalogue available now. Please contact NERAM with any enquiries p. (02) 6772 5255 | e. foh@neram.com.au
Image: Kate Durack, Just below the surface 2019, oil on canvas.