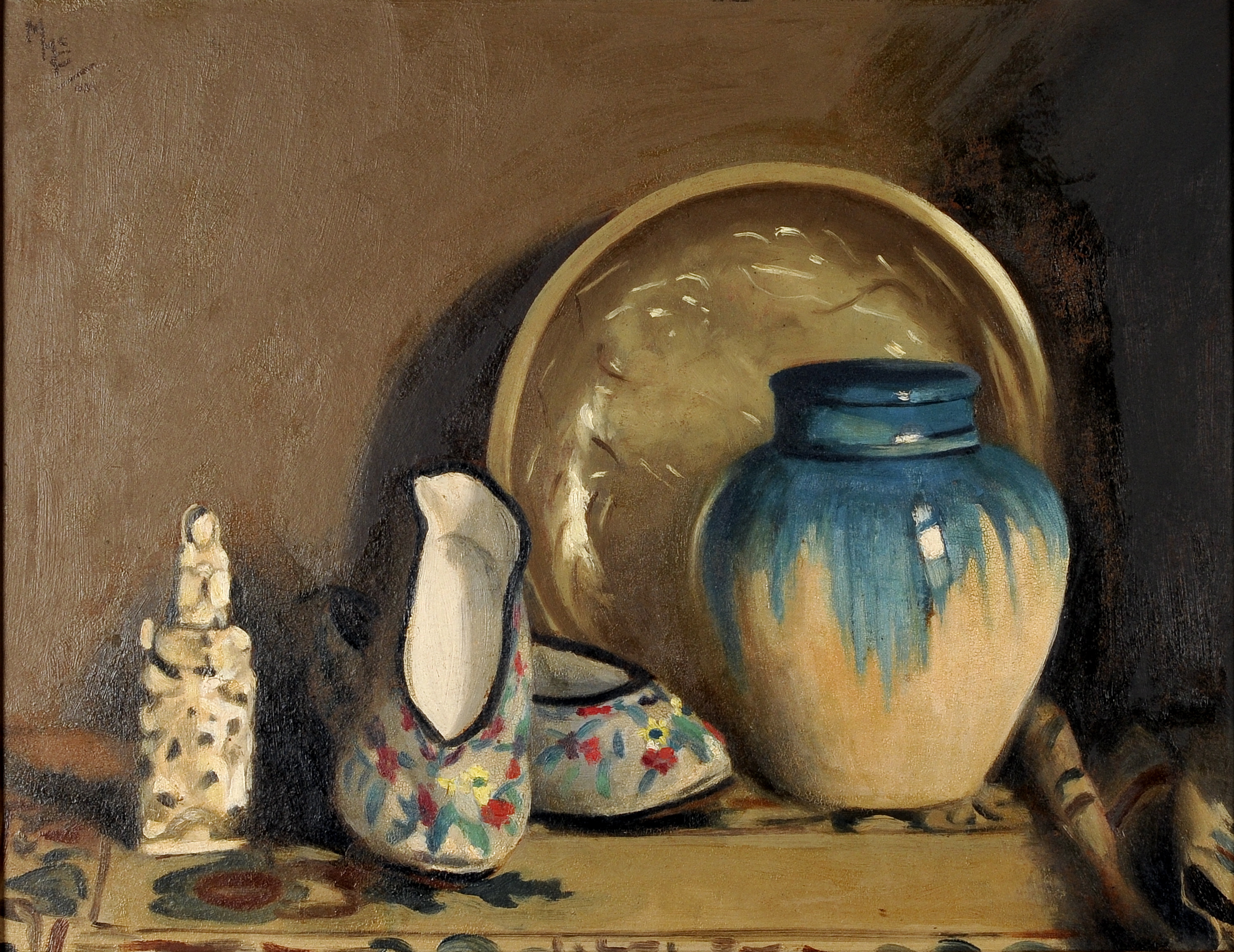 If you are looking for something creative to do these school holidays, come along NERAM for a Sit and Draw.
We will be recreating a still life in the NERAM foyer from The Howard Hinton Collection ready for you to sit down and draw!
Date | 7th, 8th, 13th, 14th & 15th of April 2021.
Time | 10:00am – 4:00pm
Cost | Gold coin donation. All materials supplied. No bookings required.
Age | All ages! This one is for everyone.
Venue | NERAM Foyer
Learn about still life and grab the opportunity to draw your own version of Marjorie McChesney's, Orientale from our Hinton Collection.
Image Credit:  Marjorie McChesney's, Orientale, 1934, oil on board. Gift of Howard Hinton 1934, The Howard Hinton Collection.