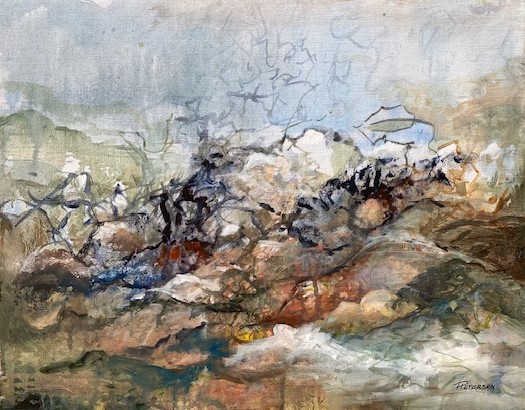 In Space Between Time, former Armidale artist Patricia Petersen intuitively paints using traditional Asian and Western mediums. In this exhibition, Petersen explores the different meanings of space and its connection to land, painting processes, and moments between events in one's life.
Opening Night event: Friday 19 August, 6.00pm
Patricia Petersen talk: Seven Asian contemporary brushwork artists and their artwork: plus demonstration: Saturday 20 August, 10.30am – 12.00pm
Image credit: Patricia Petersen, Erosion 2017, oil on canvas on board.