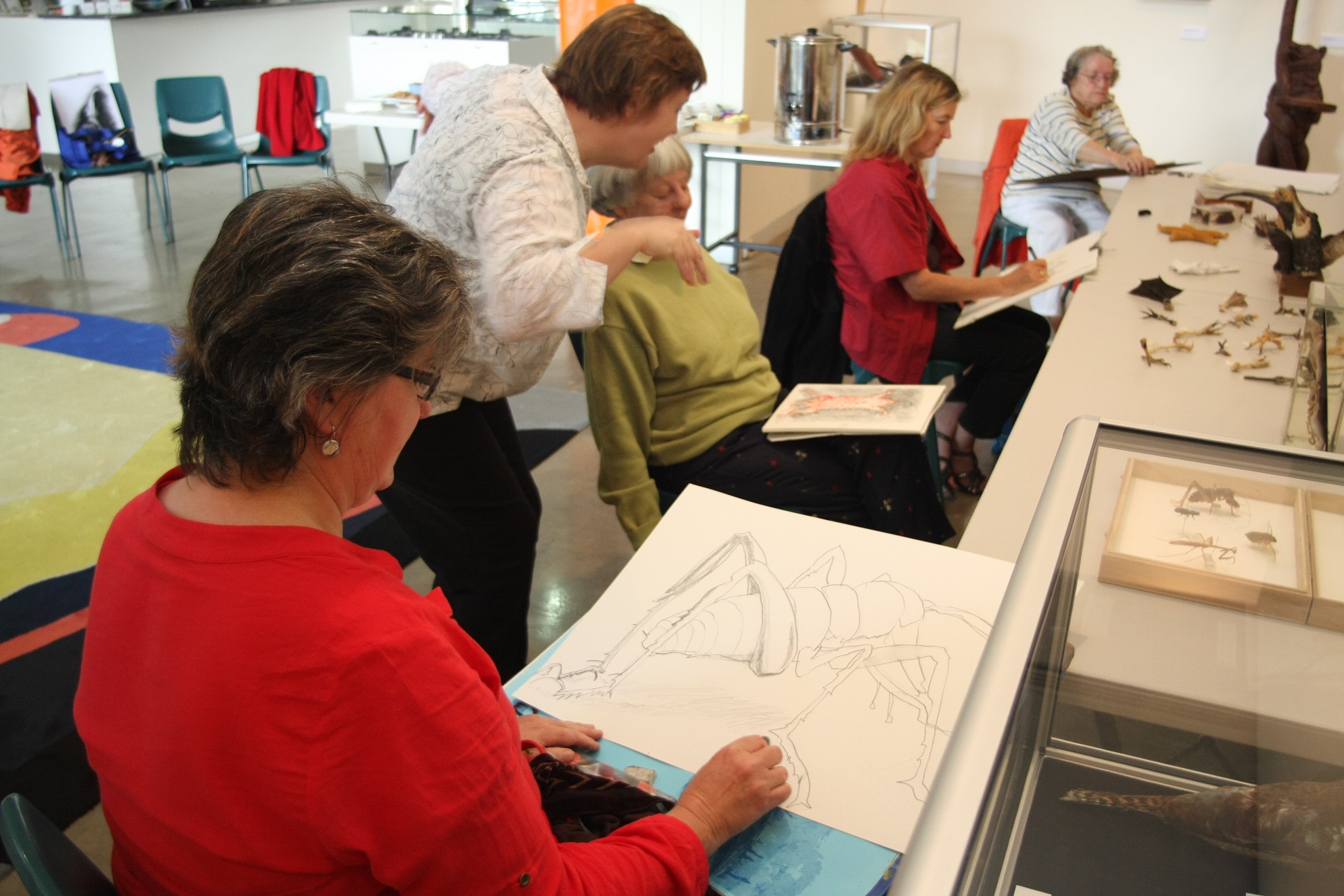 This class offers a variety of drawing, acrylic painting and printmaking experiences for adults at all levels, beginner to experienced. The class has a maximum of 12 students, so that individual attention can be given to each person. Some exhibition visits are included, which provide discussion pieces and often inspiration for a particular way of working. Some lessons focus on the work of a particular artist or art movement, but always include time for making art.
Dates:  Saturday 19 October – 7 December 2019)
Time: 1:30 – 4:30 pm
Venue: Packsaddle Studio, NERAM (behind gallery, external access)
Cost: $250
BOOKINGS ESSENTIAL:  To book, please contact the class teacher Del Bernett, phone 0428 377 268 or dbernett@tpg.com.au
Maximum 12 spaces available.