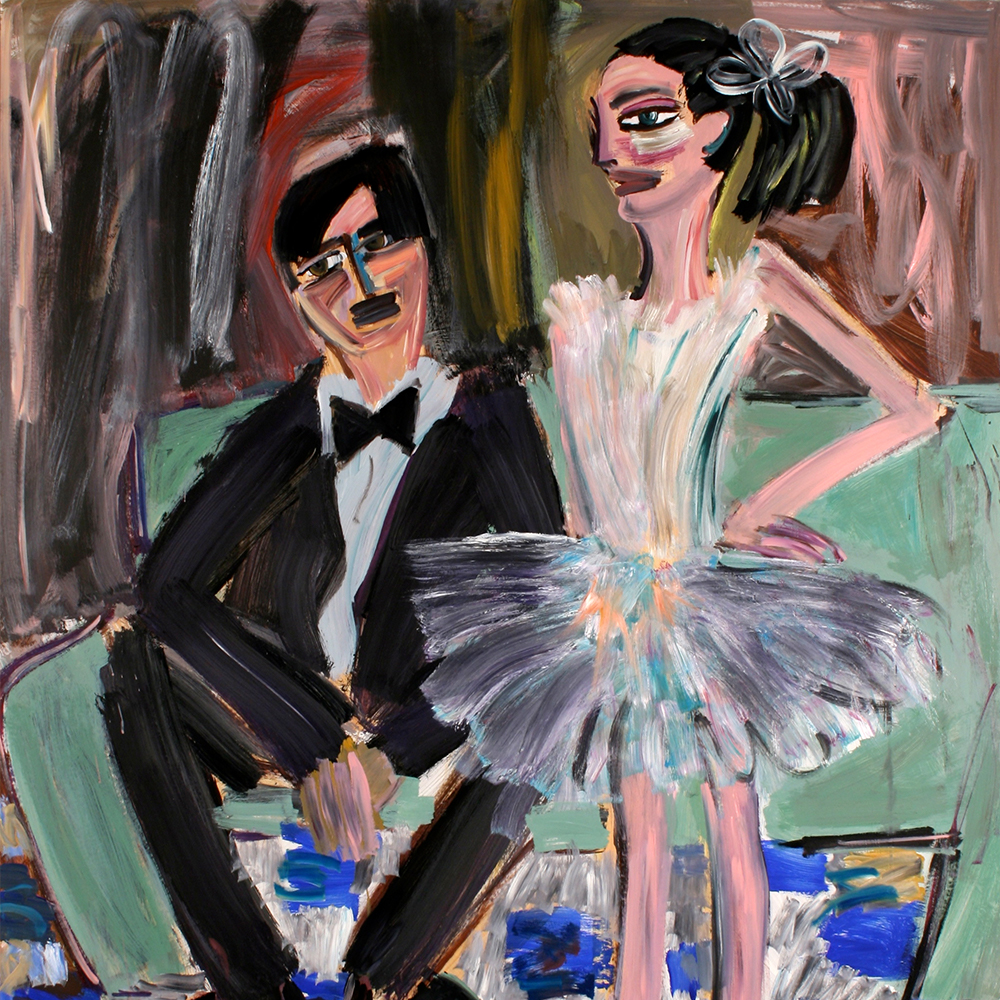 The King of the Accordion is a collection of creative works originally commissioned by New England Regional Art Museum in 1995 for an exhibition curated by former NERAM Director Joe Eisenberg. The body of work included the novella, The King of the Accordion, written by Anna Maria Dell'oso as well as thirteen artworks, each a unique response by an artist to the novella.
In 2021 we revisit this exhibition, showing the original thirteen artworks by Suzanne Archer, Bronwyn Bancroft, Kevin Connor, David Fairbairn, George Gittoes, Graham Kuo, Kerrie Lester, Victor Majzner, Ann Thomson, Vicki Varvaressos, John R. Walker, Madeleine Winch and Salvatore Zofrea.
Opening Event: Friday 11th June, 6.00pm
Image: Vicki Varvaressos, Gianni with Gina Angela 1994, acrylic on canvas on masonite.