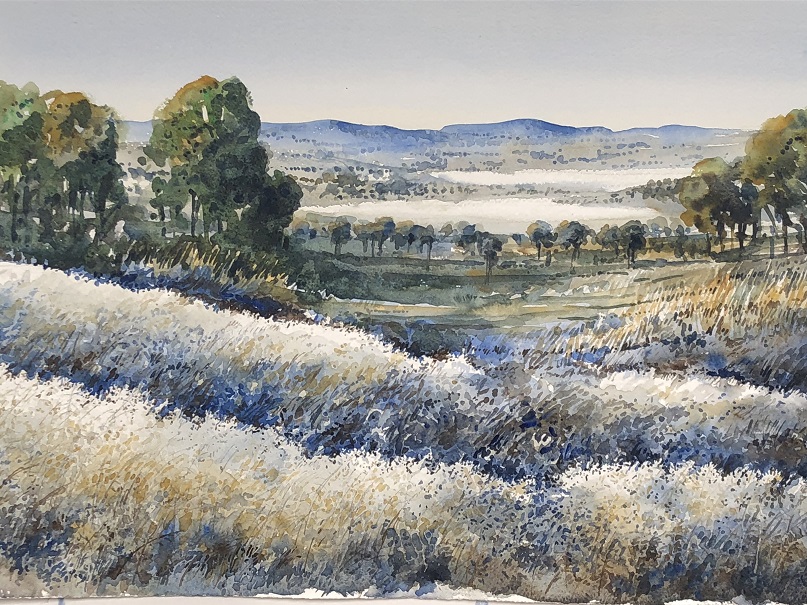 The New England landscape is renowned for its beauty. In this group exhibition, 15 local artists have created new works which express their diverse experiences and interpretations of the landscape that inspires them.
Artists: Anna Henderson, Frank Howard, Gabrielle Collins, Hilary Pollock, Isabel Devos, Janes White, Kerry Dunne, Leah Bullen, Linda Lockyer, Liz Powell, Pamela Robinson, Peter Champion, Rebecca Conduit, Rita Winiger and Tess Cullen.
Exhibition Preview: Friday 20th November, 5.00pm – 5.45pm
Opening Night Event: Friday 20th November, 6pm (Catering and Cash Bar provided by Friends of NERAM)
To comply with current COVID restrictions all NERAM events have limited capacity and use a timed ticketing system. Bookings are essential for all preview and opening night attendees.
Image: James White Lovegrass invasion in winter 2020. Watercolour. Courtesy the artist.