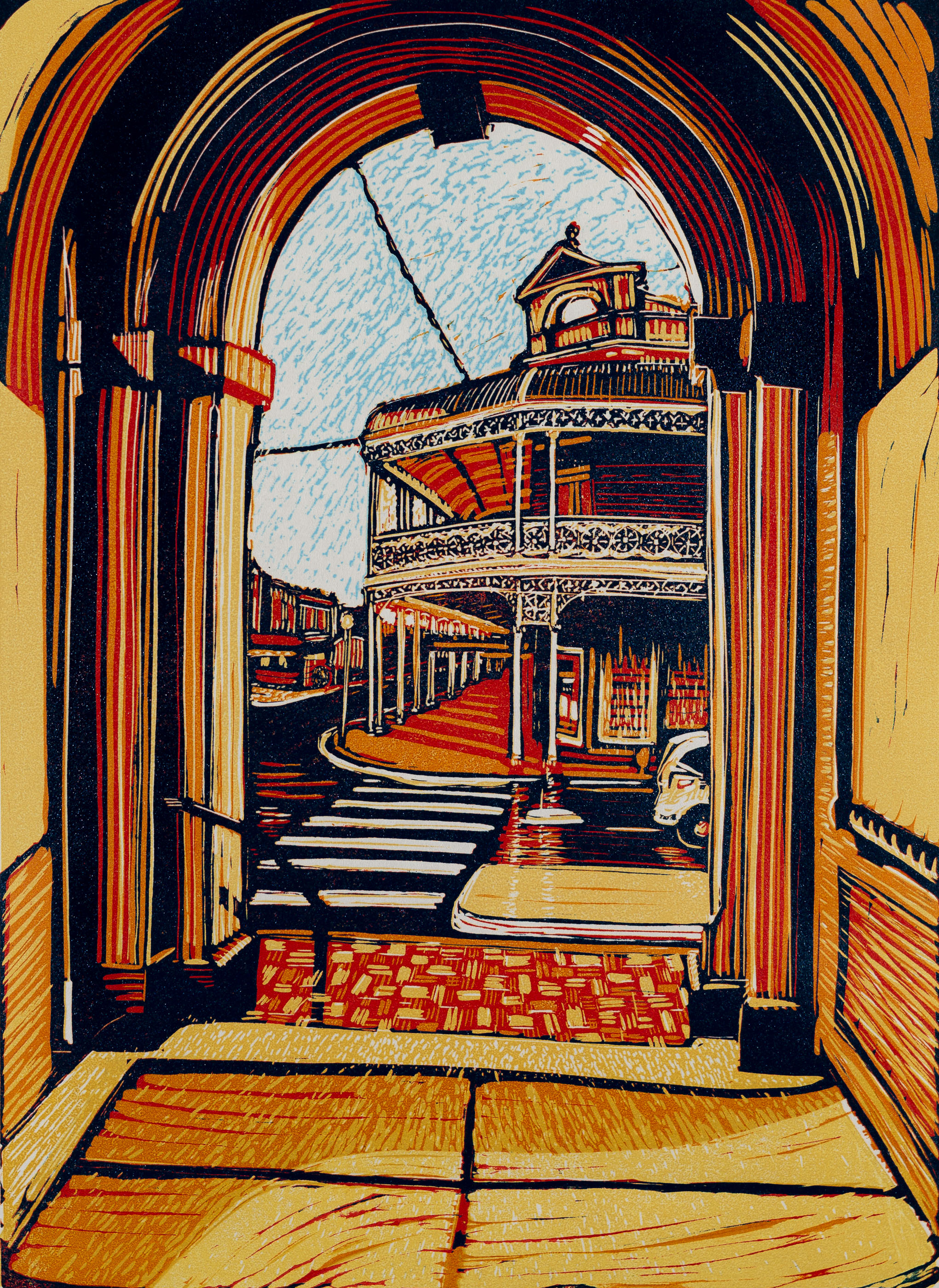 The Packsaddle Residence and Museum of Printing has played host to a diverse and exciting range of Australian artists. The Residency offers artists the opportunity to engage in a period of dedicated research and experimentation, inspired by the NERAM facilities and collection, and the surrounding region of New England. The Residents exhibits the work of five recent resident artists: Clint Harvey, Tim Mosely, Maggie Stein, Deborah Wilkinson and Elizabeth Willing and displays work generated during their time spent at NERAM.
Opening Night Event: Friday 3rd May from 6.00pm

Image: Maggie Stein, Through the Arch 2018, linoprint.