Calling out to school-aged young people and their teachers! It is time to prepare work for submission to the University New England Student Art Prize (UNESAP) 2019 …
The success of UNESAP has built steadily over the past fifteen years with a fantastic and overwhelming response from schools. UNESAP and the Let's Hang It! Exhibition has become an enthusiastic part of the annual calendar for many schools throughout Regional NSW (from the Hunter/Central Coast, New England, North Coast and Western NSW regions).
Any school within these regions can submit art works to UNESAP on behalf of its students and the number of entries from each school is not limited.
Preparing for entry is straightforward, with many teachers creating a UNESAP folder for works from the classroom, adding through the course of the year to create a wonderful body of student work ready for submission, showcasing the positive engagement of young people with creative arts in schools.
There is no entry cost.
Download the Entry From and Poster for your class.
2019 UNESAP Entry Form
UNESAP Exhibition Poster
An Entry Form needs to be completed by each student, parent and teacher and be sent to NERAM attached to the artworks that are submitted for entry by the class teacher.
This year the submission date for works is from 27 May to 21 June 2019.
A panel of experts will judge the works to be shown at the Let's Hang It! Exhibition in Armidale and a guest artist will make the final selection of winners.
Finalists will have their works exhibited at the NERAM from Friday 2 August to Sunday 18  August. The exhibition opening and prize-giving ceremony will take place at 6pm on Friday 2 August.
The four First Prize winning artworks will become part of the University of New England's permanent art collection and will be on display throughout the University campus.
All entered artworks, apart from the four first place winning works, will be returned to schools by mail after the exhibition is over. Local schools can arrange to drop works off to NERAM and collect returned works in person.  We hope to receive many entries and we look forward to welcoming all finalists, their families, friends, teachers and school representatives to NERAM!
For more information contact NERAM on 02 6772 5255 or email exhibitions@neram.com.au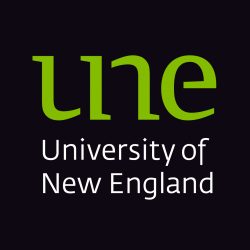 This program is produced in partnership with the University of New England.
Image: Benni Maloney, North Wall 2018. Coffs Harbour High School.