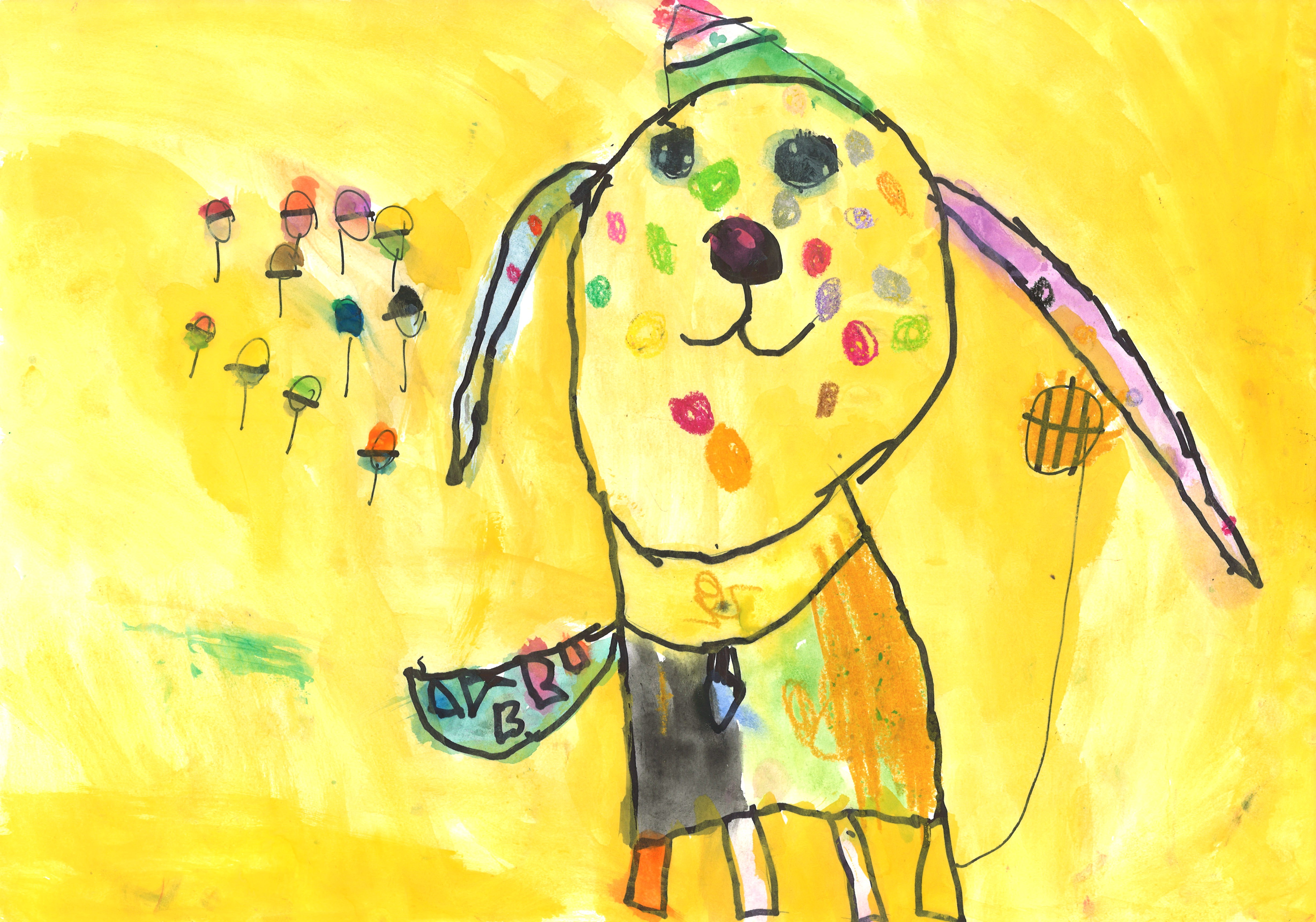 Discover the talents and artwork of school students from across Northern NSW who have entered into the University of New England Schools Acquisitive Art Prize (UNESAP) and have been selected to be shown in the Let's Hang It! exhibition.
In 2022, 60 finalists have been selected from more than 500 student entries representing 46 schools in regional NSW.
UNESAP is an annual event which provides New England/North West students, from Kindergarten to Year 12, the opportunity to take part in a large art prize, be part of the wider creative community and to have their work professionally hung in an art museum.
Exhibition opening and awards presentation: Friday 29 July, 6pm

UNESAP Let's Hang It! is presented by New England Regional Art Museum in partnership with the University of New England and is sponsored by S&S Creativity.
Image credit: Robyn Fox, Party pup, watercolour, Year 3, Bundarra Central School