Weathering in the Gully is the official launch concert of the Armidale Climate and Health Project. It is a new partnership between Armajun Aboriginal Health Service, Sustainable Living Armidale and Community Weathering Station. The launch is a afternoon event of COVID-safe live outdoor music, a couple of speeches and an ideas exchange. The project aims to build knowledge of links between climate change and health, and facilitate local response by focussing on community health. As health professionals know, climate change affects human health. But, while we are all in climate change together, we are not all in it in the same way: different locations mean different weather changes, different bodies have different capacities to tolerate intensified heat, drought, wind. What new grassroots collaborations can help us address this problem, and build a better world at the same time?
She looked startled, as though she had been asked to describe the inexplicable, of what happened to people affected by the climate changing in wild weather storms, or the culmination of years of droughts, high temperature or winds in some countries, or in others, the freezing depths of prolonged winters.
Alexis Wright, The Swan Book (22).
Program: 
Music by: Jhana Allan & Kerry Ho, Farhan & Khalaf, Taffy and The Free Range Pickers
Reading by: Callum Clayton Dixon
Weather and COVID permitting, this event will be a COVID-safe event, outdoors in Black Gully behind NERAM – please register on Trybooking so we can contact you if anything changes. BYO picnic. If weather or COVID thwart this event, we will live stream it..
Numbers strictly limited due to COVID. Bookings Essential.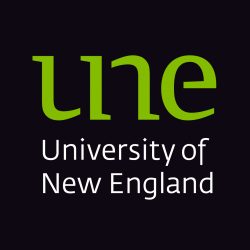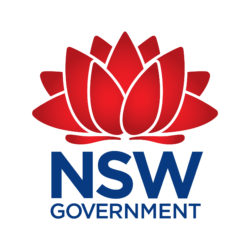 The project is organised by the Community Weathering Station in collaboration with Armajun Aboriginal Health Service and Sustainable Living Armidale. It is also supported by UNE and NERAM's Winter Blooming and proudly Funded by the NSW Government via an Adapt NSW Increasing Resilience to Climate Change Grant..
More information about the project:
The Community Weathering Station in collaboration with Armajun Aboriginal Health Service and Sustainable Living Armidale, and supported by UNE, are starting work on The Armidale Climate and Health Project. This project, funded by a grant from Adapt NSW, seeks to strengthen community relations in response to climate change, bringing together scientific knowledge of the different individual health effects of environmental crisis with bigger questions about how we live and work together in this region. The project seeks to build a new medium scale community infrastructure to address climate stress, community health and social injustice in one move. The project will unfold via a series of workshops in 2020 and 2021, and culminate (if COVID allows) in a small festival.
We seek to ask: what capacity does the local community have to mitigate and adapt to climate change together? How can we do this in ways that make society fairer and recognises and values indigenous knowledge at the same time?
For more information on the Community Weathering Station please go to www.communityweatheringstation.net
This event is supported by NERAM's queer multicultural arts festival (postponed due to covid), Winter Blooming.