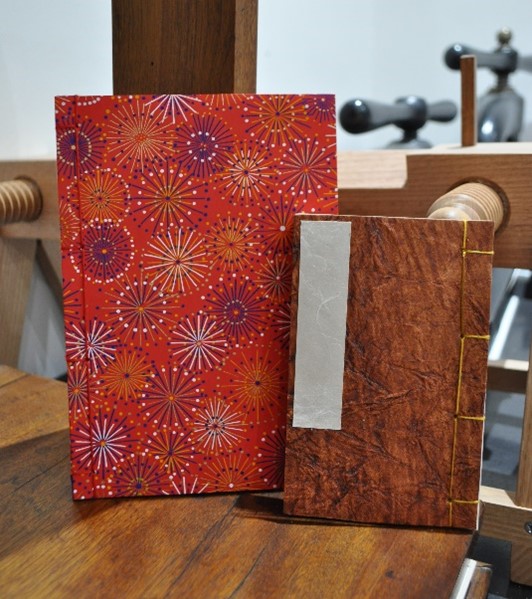 Julie McCarthy runs Papers Past, a local paper conservation studio, and conserves and creates books and custom boxes for work and pleasure. She is collaborating with Friends of NERAM to present a series of workshops on bookbinding for beginners. In this second workshop, participants will learn some basic, but beautiful bookbinding techniques, enabling them to create handsewn four-hole bindings. More advanced students may like to try more complex sewing styles. All materials will be provided, though students who have their own tools are encouraged to bring them.
Introductory binding level, for ages 16 and up.
The workshop will be held in the Packsaddle Studio, located at the rear of the NERAM building. Whilst the building is temperature controlled, we recommend bringing something warm to wear in these winter months.