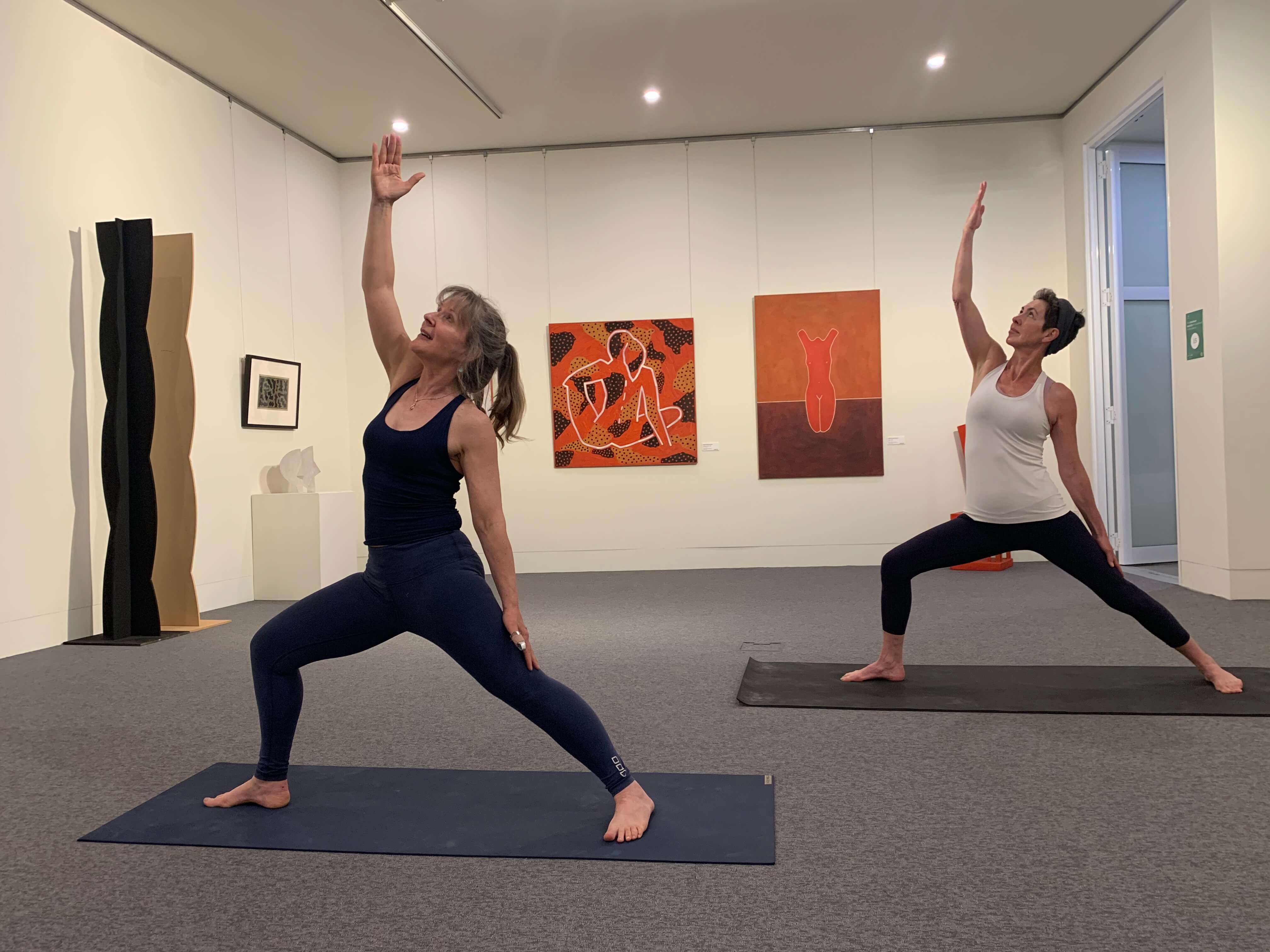 Term 3 2022 | Yoga in the Museum: Friday Morning
Enrich your Friday mornings with this 50-minute energizing yoga experience at your local art museum.
Connect your body, mind, and spirit to a changing artistic surrounding, as self-reflection and art appreciation come together.
All levels of experience are welcome. Participants will be guided through various yoga techniques, postures, and breathing techniques with our qualified yoga instructor, Julie Collins.
10 week program – Friday Mornings
Date: Friday 22  April – 23 September 2022 (10 weeks)
Time: Friday Morning 9:00am – 9:50am
Venue: NERAM
Cost: $120 Members (Friends of NERAM or Culture Club), $132 General for 10 sessions. Casual rate is $15 per session. You MUST call ahead to confirm there is enough space.
Equipment: For COVID-19 hygiene purposes, we ask that attendees bring their own yoga mat. Blocks and Resistance Bands are available for hire for the term for a $10 deposit on booking.

Having trouble with booking form? Refresh the page or Open form in new window
Bookings for enrolments close 4PM Tuesday 12 July 2022. Please book and pay before this date to ensure classes go ahead. A waiver must be signed at the beginning of the first session to be permitted to participate. 
Terms and Conditions
All enrolments require payment in full at the time of booking
Only 15 spaces available each session. A minimum of 10 participants is required for classes to proceed
A minimum number of students required for classes to proceed, please book and pay before this date to ensure classes go ahead. Once bookings close, we are unable to offer refunds
If the class does not proceed, you will be refunded any cash amount
A waiver must be signed prior to the commencement of term if an enrolment or class if casual
All programs are subject to change.