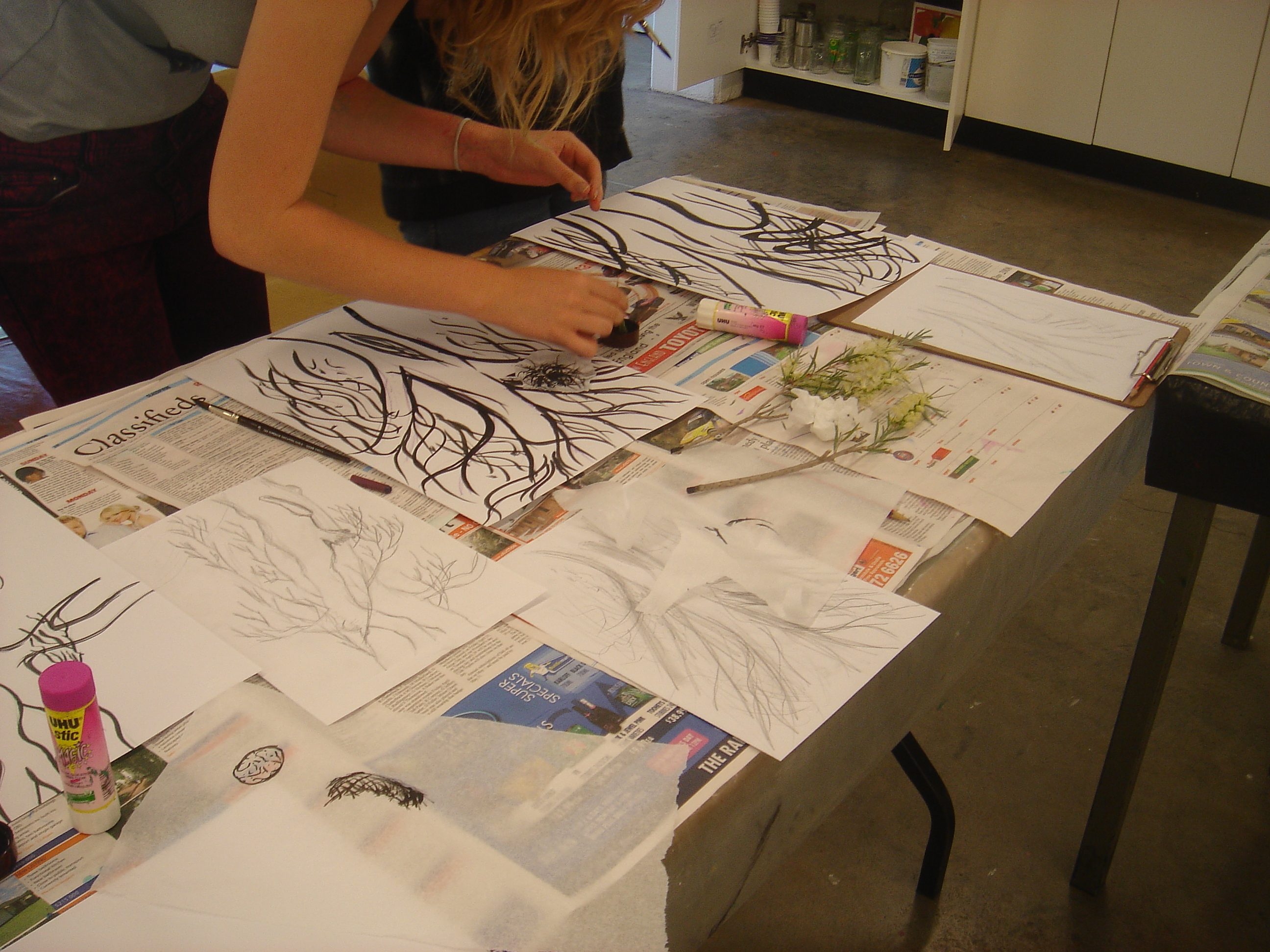 A weekly class for adults accommodating all levels of experience of making art. This class offers a variety of drawing, painting and printmaking experiences for adults at all levels, beginner to experienced.  Clear explanations of concepts are given and new techniques are demonstrated. Individual attention in a supportive atmosphere will help students achieve their artistic goals.
Del Bernett is a qualified artist and educator who is passionate about helping both adults and children to learn about art, and to enjoy the experience of creating their own works.
Dates: 4 May – 29 June 2019
No class on 8 June due the Queen's Birthday holiday.
Time: 1:30 – 4:30 pm
Cost: $240 per student
Maximum class size:  14
Venue: Packsaddle Studio, lower ground floor behind NERAM
BOOKINGS ESSENTIAL:  please contact the class teacher Del Bernett, phone 0428 377 268 or dbernett@tpg.com.au