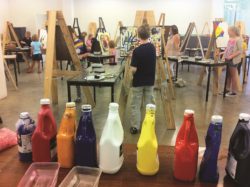 Participants are encouraged to express their creativity in an individual way as they try new possibilities in drawing and painting, printmaking and sculpture. Some exhibition visits are also included – these often provide inspiration for a particular way of working.
Find out more »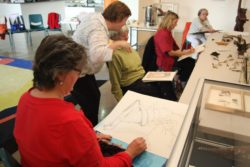 10 week adult art classes with Kerry Gulliver. The course is open to all skill levels and will allow for personal expression. You are free to develop your own works.
Find out more »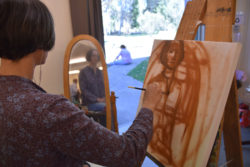 A weekly, self-directed, advanced painting and drawing group, which meets in the Packsaddle Studio at NERAM.
Find out more »