WINTER BLOOMING IS A FESTIVAL THAT CELEBRATES FIRST NATIONS, MULTICULTURAL, LGBTQA+ ARTS, CULTURE, COMMUNITIES AND ALLIES. THE FESTIVAL IS AN INCLUSIVE EVENT  THAT SUPPORTS DIVERSITY AND IS OPEN TO ALL.
Program
Friday 15th (included in your Winter Blooming Day Ticket or Festival Pass)
5.30pm  – 7.30pm
LGBTQAI+ Allyship at UNE and across the New England
Join us to launch Winter Blooming, and to chat with:
Prof. Joe Fraser, Pro Vice-Chancellor (Indigenous Strategy)
Prof. Jane Edwards, Dean, Humanities, Arts, Social Sciences and Education
Prof. Brenda Wolodko, Interim Director of Education Quality, and
Dr Maria Pallotta-Chiarolli AO (Deakin)
about the work UNE is doing in this space and the importance of continuing to build and improve safe online and in-person environments where we can all work, learn and create together, both at UNE and across the New England.
Meet the Hetropessimists
Heteropessimism identifies a pervasive negative attitude in apparently heterosexual or straight culture about heterosexuality and straightness.
For instance, the concept that "men are from Mars and women are from Venus" as a framework for thinking about heterosexual relations position men and women in terms of antagonistic difference. It is this logic too, that casts one's spouse as a "ball and chain", the husband as lazy, the wife as emotional and so on. And although these concepts aren't new, heteropessimism has a contemporary specificity: the disappointment or negativity has not been resolved by the struggles for feminist and sexual liberation to date, indeed it persists in spite of social change.
Join the Heteropessimists (Jennifer Hamilton, Christina Kenny, Matt Allen and Felicity Joseph) as we explore the phenomenon of heteropessimism and what might be done about this troubling state of affairs.
We are fortunate to be joined by discussants who bring a wealth of diverse experience and expertise to these issues from a range of cultural and religious perspectives – Gabi Briggs, Abanob Saad and Ruby Mountford.
Check out our website for more on heteropessimism https://www.theheteropessimists.com/about
---
Saturday 16th
10.00AM – 11.00AM
Introduction: Everybody Say Love
Samara Shehata from ACON will speak on stigma and discrimination and how to be part of the solution not the problem
Russel Cook from HealthWISE will present on First Nations sexuality and gender identities
Ruby Mountford from Thorn Harbour Health and Darebin Community Health will speak on Bisexual identity and challenges experienced by this community
11.10AM – 12.10PM
Panel 1. Speak Out! First Nations. Pay the Rent. 
Rob Waters, Gomeroi man with deep cultural connections to the North West of NSW
Gabi Briggs is an Anaiwan & Gumbaynggirr gedyura (woman) who works on community building projects and is a research-based artist working within a diverse range of mediums, primarily photography, weaving and zine-making.
Other speaker TBC
12.10PM – 1.00PM
Lunch Break – Dumplings and Beer
Join us for Dumplings and Beer! It seems like a perfect match… dumplings prepared by Luniva MOMO Café Restaurant and boutique beer by the Welder's Dog. Um… sounds delicious.
1.00pM – 2.00PM
Panel 2: Multicultural and multifaith
Abanob Saad, founder of Queer Middle-Eastern and African Christians in Australia (QMEACA)
Budi Sudarto, Director of Ananda Training & Consultancy, specialising in inclusion, intersectionality, and belonging.
Aisya Zaharin, serves as one of the Board Directors of Forcibly Displaced People Network while doing her PhD in navigating Asian values and media responsibility.
2.00PM – 5.00PM
Workshop Sessions (More to be announced)
Still-life and Sex Toys Drawing Workshop with Kim Leutwyler
Join artist Kim Leutwyler as she takes participants through still life drawing with a twist. Engage with the classic elements of still life composition and explore the unique colours, shapes and textures of the sex toys interspersed between the pots, bottles and flowers. This workshop is guaranteed to be pleasurable, not matter your current artistic skill level.
Read More and Book Tickets >>>>>>>>>>>
Sharing and creating Spoken Word Poetry with Rob Waters
Story has been passed down for countless generations in this country by Aboriginal peoples, our Story is connected to Country and embedded in place. Knowing this we acknowledge that Story not only connects us to home but it connects us to our old people, our ancestors and our ways of learning, knowing and teaching. By using Spoken Word poetry I will show participants how we are able to connect with our old storytelling in new ways.
Read More and Book Tickets >>>>>>>>>>
Talk & Tea with ACON Queers
Join Milo and Samara from ACON for some afternoon tea and nibbles. This will be a very relaxed drop in space for LGBTQ peers to meet each other and have a chat about life in regional NSW during Winter Blooming Festival.
This space will be FREE and open to LGBTQ+ peers. FREE food and drinks will be provided.
6.30pm – 9.00pm
NERAM Nights: Winter Blooming (included in your Winter Blooming Night Ticket or Festival Pass)
Joins us after dark for a social and cultural event that will allow festival participants to continue their conversations and share their festival inspired ideas and works in an open gathering. Enjoy drag, music, and performances, meet and mingle with new people, pop by our pop up bar and celebrate our diverse community and culture.
Performers:
Amber Rose – Drag
TT – Drag
Rob Waters – Spoken Word
Massiel – Singer/ Songwriter
---
Sunday 17th
10.30am
Queer Brunch
Social meet up for the LGBTAQ+ community at the Six Counties at NERAM. Tickets are free but limited. Brunch purchased on the day from the Six Counties menu. Enjoy a big brekkie or sip on a coffee.
Book and ticket for Queer Brunch >>>>>>>>>>
---
Having trouble with the booking form? Refresh the page or Winter Blooming has been Produced in collaboration with the University of New England, Australian GLBTIQ Multicultural Council and ACON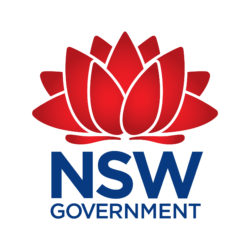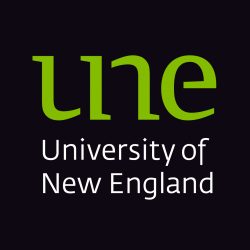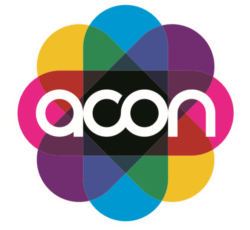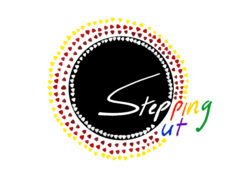 Winter Blooming is sponsored by: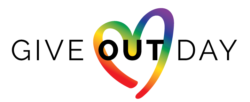 The Winter Blooming Festival program is subject to changes at any time. Please refer to website for any updates or amendments.