Winter Blooming is a festival that celebrates Indigenous, multicultural, LGBTIQ arts, culture, communities and allies. The festival is an inclusive event  that supports diversity and is open to all.
Friday 12th July Program @ University of New England
I Am My Own Guardian: Resistance, Agency, and Art by Ms Saffaa
In 2012, Sydney-based Saudi artist Ms. Saffaa produced a series of works entitled, I Am My Own Guardian (ana waliyyat amri). It featured an image of a woman wearing the Saudi traditional male headdress and the phrase "I Am My Own Guardian," drawing attention to the male guardianship system that requires all Saudi women to have a male guardian, without which women cannot travel, rent an apartment, enroll in university, get a job, have elective surgery, or leave a shelter (e.g. after seeking refuge from domestic violence) or jail. In 2016, a conservative Saudi man discovered her artwork and started abusing and shaming her in a series of public tweets. A flood of criticism and support from other Saudis followed. Soon the hashtag "I Am My Own Guardian" was trending and the image went viral. This paper offers a self-reflexive analysis of the ongoing home-grown grassroots Twitter movement "Saudi Women Want the Fall of Guardianship Laws." It provides a critical interrogation of the confluence of art, politics, and activism on social media.
---
Saturday Program @ NERAM
10.30am – 11.30pm
Diverse Voices: Queer and Multicultural stories hosted by the Australian GLBT Multicultural Council.
Panel: Dr Maria Pallotta-Chiarolli editor of the book Living and Loving in Diversity, Maria Bololia Panel, LGBTIQ activist and support worker, and Ms Saffa artist and activist from Saudi Arabia. Panel chaired by UNE Lecturer, Christina Kenny.
Living and Loving in Diversity will be available for purchase from the Reader's Companion stall.
11.30am – 12.30pm
Rob Waters Aboriginal playwright and spoken word poet and Gabrielle Journey Jones Maori and African American poet, percussionist and event producer, Zac Collins-Widders Aboriginal Drag performer.
12.30pm – 1.00pm
ACON presentation on sexual and gender diversity (details TBC)
1.00pm – 2.00pm
Lunch – food vans in the NERAM Cafe
2.00pm – 4.00pm
Workshop Session (all workshop sessions need to be booked separately via the BOOK NOW links, workshop places are limited)
Workshop 1. Ekphrasis spoken word workshop with Gabriel Journey Jones
Gabrielle Journey Jones will be leading an opportunity to write poetry inspired by creative works in the New England Regional Art Museum. Her workshop "Ekphrasis" is open to anyone wanting to explore and express their response to art.
Workshop 2. Drag workshop with Zac Widders and Hamish McPhie
In this workshop Zac and Hamish will show participants how to apply make up in a demonstration tutorial, as well as talk about what Drag performance means to them. This is a safe space, and opportunity for young people who are interested in drag and/or queer culture to come by for chats and community, or to see how to apply flawless eyeliner! Everyone is welcome.
Workshop 3. Activism on a T-Shirt with Courtney Coombs
In this workshop participants will use various materials and text to design t-shirts that express an idea or issues that is important to them – using art and text to make a wearable statement. BYO T-Shirt all other materials supplied.
4.15pm – 5.00pm
Balinese Dance demonstration and workshop
Join Dr Jane Ahlstrand, UNE Lecturer in Indonesian, for a Balinese dance workshop and hear about the history, cultural functions, music and costume of Balinese dance.
5.00 – 8.00pm
NERAM After Dark – Winter Blooming 
Join us at NERAM for a social and cultural event that will allow festival participants to continue their conversations and share their festival inspired works in an open gathering. Enjoy drag and spoken words performances and share your own creative practice in our open mic session.
The Festival Ticket ($10) includes all talks, the Balinese Dance demonstration and NERAM After Dark programs, book your ticket now. Workshops need to be booked separately. 
---
Sunday Program @ NERAM
1.00 – 4.00pm
Soapbox skills workshop for ages 12 – 18
Let's join together our soapboxes so others can find us!" An interactive workshop by Gabrielle Journey Jones. Write and perform a meaningful, engaging, and powerful piece of poetry in a friendly, supportive space. Learn tips on how to improve your confidence, stage presence, mic technique and connection with the audience. Stand on your soapbox and speak on topics you are passionate about. No experience needed. Ages 12 – 18yrs.
Winter Blooming has been Produced in collaboration with the University of New England, Autsrlian GLBTIQ Multicultural Council and ACON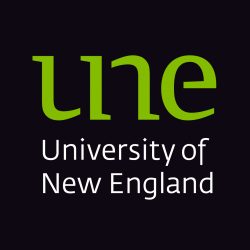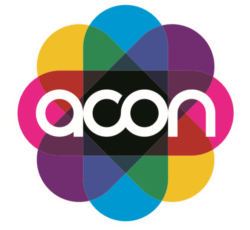 Winter Blooming is sponsored by: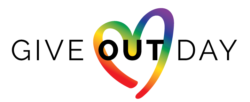 The Winter Blooming Festival program is subject to changes at any time. Please refer to website for any updates or amendments.
---
Presenter/ Artist Bios
Dr Maria Pallotta-Chiarolli teaches, writes, researches and is a community activist on social justice, diversity and equity issues in education and health. Her primary areas of interest are the interweavings of cultural diversity, gender diversity, sexual diversity and family diversity. She is a Founding Member of AGMC (Australian GLBTIQ Multicultural Council), an umbrella organisation supporting culturally and religiously diverse LGBTIQ communities, services and organisations in Australia. Her current research is "mobs and Wogs": Family Histories of Indigenous People with Southern European Heritage". Author and editor of 15 academic and non-academic books, Maria has won two Lambda (LGBTIQ) Literary Awards in the USA and been shortlisted for a third. She has also gained international recognition for writing Australia's first AIDS auto/biography, Someone You Know, and publishing Australia's first autoethnography addressing gender, sexual diversity and migration in 5 generations of her Italian family: Tapestry
Maria Bololia spent years working in local government, setting up same sex support groups, holding the first same sex expo in Melbourne, Gay Straight Alliances, and finally working in a culturally specific organization with ist generation Greeks to start the conversation around LGBTIQ families, inclusion and diversity. Be delighted with clever witty stories of Maria's account of growing up in a very Greek Orthodox household, informing her mother she's a Lesbian, leaving home at 17, becoming an activist and ending up on Greek radio and in the Greek papers doing what she thought was impossible or would never happen.
Rob Waters is a playwright and spoken word artist, writing and performing over the last 20 years across NSW, and is a 2018 NSW State Finalist in the Australian Poetry Slam. His poetry examines present day experiences of Aboriginal peoples through a Discolonial framework, one that seeks to reconnect with ongoing Aboriginal understandings of the world.
Ms. Saffaa is an artist and activist from Saudi Arabia. She was reported to the Saudi authorities when one of her artworks went viral in 2016 and has since become a political dissident. Her work was recently on display at the US Congress. She is shortlisted for the Index on Censorship Freedom of Expression award. She is a Ph.D. candidate at the University of Sydney.
Gabrielle Journey Jones is a poet, percussionist and event producer born on sovereign Gadigal Land, Sydney, Australia.  She is from Maori and African American bloodlines and lives on the Far South Coast, NSW with her family.Gabrielle has shared her poetry on open mics and by invitation at local, national and international events for over 20 years. Her first collection of poetry "Spoken Medicine" was published in October 2017 by Ginninderra Press.  Gabrielle facilitates spoken word poetry workshops, teaches drumming and leads drum circles. Gabrielle encourages everyone she meets to speak their own medicine – to share the stories of their life journey in whatever forms feel safe, healing, authentic and most useful to them.
Zac Collins-Widders is a proud queer Aboriginal person and has been living in Melbourne for four years. Public servant by day, drag queen by night, they describe their drag aesthetic as 'the Aboriginal Barbie you never asked for'. Zodiac is the intersectional queen of queens, with interstellar looks. Zac will perform, and will lead a Drag workshop at the festival for young people.
Hamish McPhie is a photographer studying Fine Arts at UNSW and is an avid contributor to the LBGTQ+ community in Sydney, working along other artists to create spaces for queer art and identities. With a background in dance and performance, he has expanded his practice into Drag and experiencing the thriving scene that Sydney has to offer.
Courtney Coombs makes art, writes, facilitates and collaborates to try to make sense of the world and their place in it. Their practice responds to the cis-heteronormative, patriarchal structures of both the art world and society more broadly using strategies such as subjective voice, personal narrative, humour and metaphor. Coombs is suspicious of the allure of expensive, shiny, impressive and/or 'finished' things and as such uses personal vulnerability, collaboration, intimacy, everyday items and gesture to explore human connection and/or disconnection.
Dr Christina Kenny is a lecturer in Sociology at the University of New England, and works on human rights and critical engagements with development with a focus on colonial histories, gendered citizenship, and gender and sexuality rights in the Global South. Her doctoral thesis (ANU), '"They would rather have the women who are humbled" – gendered citizenship and embodied rights in post-colonial Kenya' was grounded in 13 months field work 2012 – 2013, and 2014.  Christina has worked with a variety of human rights based organisations in research and policy development in Australia and sub-Saharan Africa including the Australian Human Rights Commission, the Australian Migration and Refugee Review Tribunals, The Australian Govt. Department of the Attorney General; the Women's Legal Centre (Cape Town) and the South African Human Rights Commission; the British Institute of Eastern Africa, and the Kenya Human Rights Commission.
---
Are you travelling to Armidale attend the Winter Blooming Festival? City Centre Motor Inn is our accommodation of choice for the festival and Winter Blooming ticket holders will receive a 10% discount if you book with them for your festival stay using the code WINTERBLOOM.