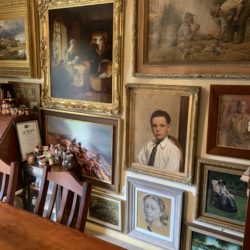 The Lounge Room Collector Series explores the extraordinary, eclectic and sometimes surprising private collections of the New England region.
Find out more »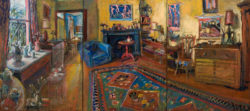 Margarey Olley has long been appreciated for her flower and still life paintings but you only have to expand your vision a little to realise that these works are all parts of the interiors of the places that have deep personal connections for her.
Find out more »
Join Dr Gary Werskey as he talks about his book Picturing a Nation, The art and life of A.H. Fullwood a pioneering and richly illustrated biography.
Find out more »