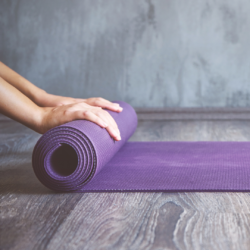 Enrich your Friday mornings with this 50-minute energizing yoga experience at your local art museum.
Connect your body, mind, and spirit to a changing artistic surrounding, as self-reflection and art appreciation come together.
All levels of experience are welcome. Participants will be guided through various yoga techniques, postures, and breathing techniques with our qualified yoga instructor Julie Collins.
10 week program - now on Wednesday and Friday!
Find out more »