Visitors to the exhibition Treasures of Australian art 1880-1940: the Howard Hinton Collection opening on 13 August 2016 at the Hazelhurst Regional Gallery and Arts Centre will discover one of the most significant art collections in regional New South Wales.
The exhibition will feature fifty key works from the Howard Hinton Collection at the New England Art Museum (NERAM) in Armidale including paintings by Arthur Streeton, Tom Roberts, Margaret Preston, Nora Heysen, Hans Heysen, Norman Lindsay, Elioth Gruner and Herbert Badham.
"Howard Hinton was an extraordinarily generous man who gave away these fabulous artworks during his own lifetime and this exhibition is just a small selection of what is to be found here in one of the most significant art collections in regional Australia," said Robert Heather, Director of the New England Regional Art Museum. "We hope that the exhibition inspires visitors to come and see more of The Howard Hinton Collection in Armidale."
"Howard Hinton donated over 1200 artworks to the Armidale Teacher's College between his retirement in 1929 and his death in 1948," said Mr Heather. "Every year zinc lined packing cases would arrive bearing artworks and be opened by the staff, than the collection was hung in lecture theatres, offices, hallways and the library of the College, where the artworks stayed for over fifty years."
"Hinton collected with the express aim of providing student teachers with access to the history of Australian art from the 1880s until his own time with an emphasis upon genres such as landscape, still life and portraiture. It also provides a unique glimpse into the art scene in Sydney in the 1930s and 40s when Hinton was a significant benefactor and supporter of many artists."
"We are privileged to be able to show these iconic works from this nationally important collection and partner with the New England Regional Art Museum to bring them to Hazelhurst for the enjoyment of Sydney audiences," said Belinda Hanrahan, Director, Hazelhurst Regional Gallery and Arts Centre.  "The story behind Howard Hinton collection is one of the most intriguing in the history of benefaction and art philanthropy in Australia."
Howard Hinton OBE (1867-1948) arrived in Sydney as a young man in the 1890s and lived with artists such as Tom Roberts and Arthur Streeton in camps around Mosman and Cremorne. He soon found work as a clerk with the shipping agents W & A McArthur Ltd, rising to the position of Director in 1916, and retiring in 1928.
Described as a 'modest and self-effacing gentleman', he lived in 'Hazelhurst', a boarding house in Cremorne with a small selection of artworks and books. A lifelong lover of the arts who had aspired to be an artist when younger, he was a regular fixture as art exhibitions around Sydney and was a Trustee and donor to the (then National) Art Gallery of New South Wales.
Following his retirement he started donating hundreds of paintings, sculptures, books, prints, drawings and other artworks to the new Armidale Teacher's College (which opened in 1930), and was warmly welcomed by students, staff and the wider community on his rare visits. He died of severe pneumonia and heart failure in 1948 and the final shipment to the college included the small selection of artworks that had been in his room at the boarding house.
Community concern about the collection led to it being relocated into the purpose built New England Regional Art Museum in 1983, where it now forms the basis of regular exhibitions, displays and other programs that are seen by thousands of visitors to the beautiful university town of Armidale.
The exhibition Treasures of Australian art 1880-1940: the Howard Hinton Collection will be on display at the Hazelhurst Regional Gallery and Arts Centre from 13 August until 9 October 2016.  The exhibition is a partnership between the Hazelhurst Regional Gallery and Arts Centre and the New England Regional Art Museum.
Exhibition Venue: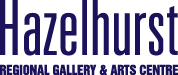 13 August – 9 October 2016
Hazelhurst Regional Gallery & Arts Centre
782 Kingsway
GYMEA NSW 2227
Open 10am-5pm daily, Admission free
About Hazelhurst Regional Gallery
Ben and Hazel Broadhurst secured the land that became Hazelhurst in 1945. Situated in Gymea, the land was a natural bushland setting with Dent's Creek running through it. The Broadhursts' two storey cottage, designed with the help of local architect Harry Smith, is now Hazelhurst's artist-in-residence and digital media studio. The Broadhursts were generous, community-minded people. In keeping with their values they bequeathed their estate to the Sutherland Shire. Hazelhurst opened as a regional gallery, community gallery, arts centre and café in 2000 and has since become a popular meeting place.
For more information: https://www.hazelhurst.com.au