We are missing our community and we are sure you are all missing each other, so we decided it's time to make a video to stay connected. We need you to participate!
Make a short video responding to 3 questions: What does NERAM mean to you? What is your favourite memory of NERAM? What are you looking forward to most when NERAM re-opens?
You can use your phone or computer, ask a friend to help. It's easy and we are not interested in perfection, we are just interested in hearing from you.
We have put together some quick instructions to help you put your video together. So have a go, it will be fun! If you need some extra help, let us know.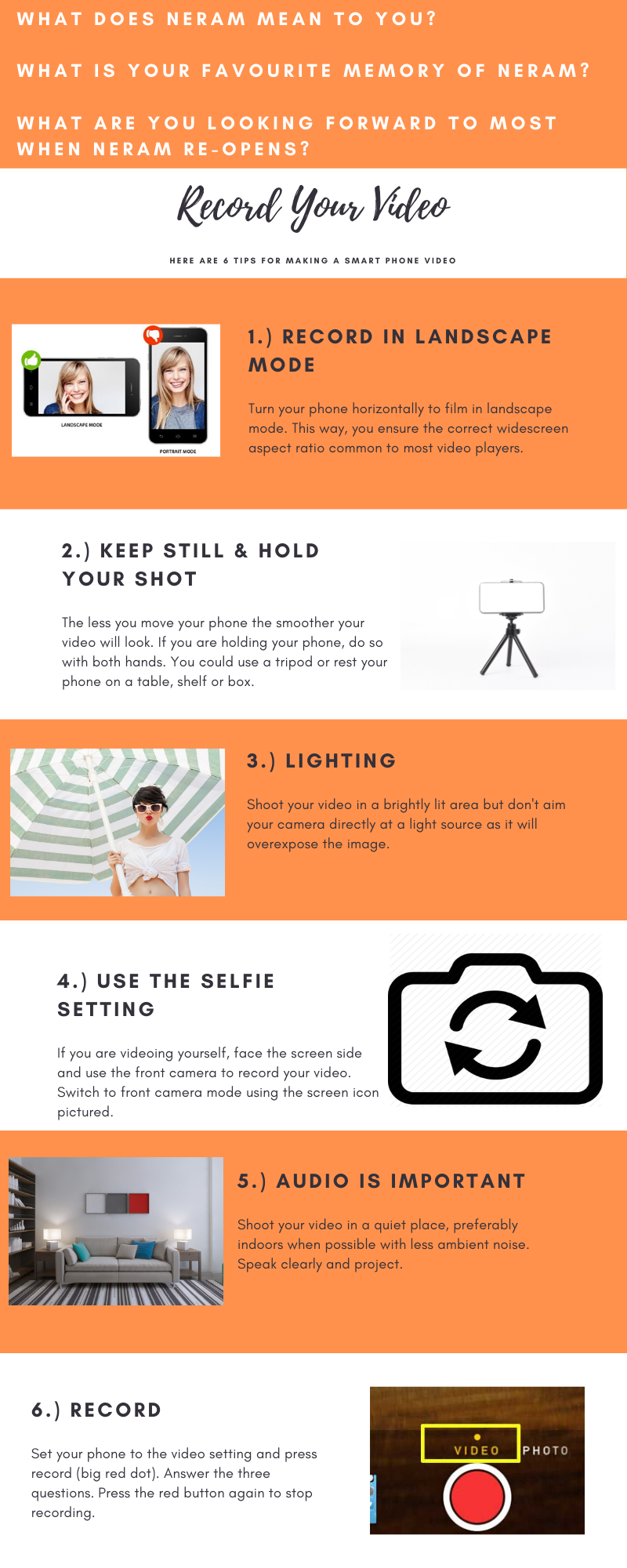 Video responses are due by Monday 1st June. Please email them to office@neram.com.au
Video responses will be compiled into a community video that will be published on the NERAM website and social media platforms. By sending in your video you consent for NERAM to publicly publish  your response.