This has been a busy week, having to return to my full-time teaching job for Term 3. However, I have been bursting with creative thoughts and inspiration after my trip to NERAM.
While browsing through the Hinton collection last week, one particular work caught my eye – Douglas Dundas' painting En Plein Air (c.1930). The painting depicts three clothed figures and a female life model. The male artist is seated, hunched over, 'manspreading' on a log, with his equipment by his side. His gaze is the focal point of the work. It's almost unsettling, as if he is sizing you up. He exudes confidence and conceit. The female artists are passive creatures, with graceful figures posing in the background. One appears to be drawing, while it looks as if the other is not interested at all – she is just enjoying the view. The model shows almost a form of disdain for her peers. While nude, she is above it all, which is further emphasised by her height and positioning within the work.
Something about this work called to me. I could see myself in each of these figures. The artist who radiates self-importance; the subject who is poised, but not impressed by the artist; the keen but submissive drawer; and the figure who just likes to be included in an arty milieu.
I am each of them… and what better way to show this than to recreate each figure in my likeness! These characters will be the main subject of my work. Each will be depicted on their own canvas, and I envisage that at the end of the residency, I will have a Polyptych (a painting which is divided into 4 sections).
This week, I worked on the male figure and the model. I used Dundas' work and 'selfies' that I had taken of my head/neck as a reference in the creation of these works. While I am happy with the model painting, I am not completely sold on my portrait as the male artist (something is off … I just don't know what yet).
Next week, I hope to have another painting fully resolved, and perhaps the male portrait will get fixed or gesso'd! Only time will tell, so stay tuned.
– Erika Sorby @esorbyartist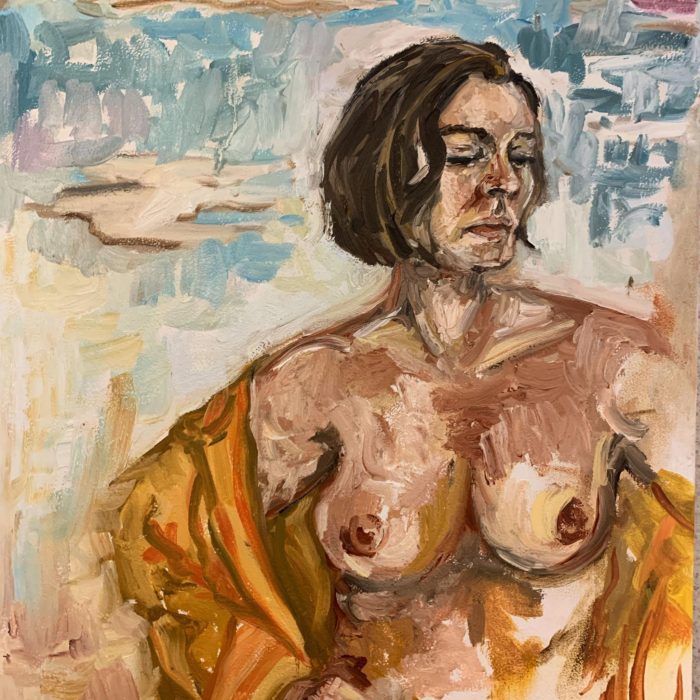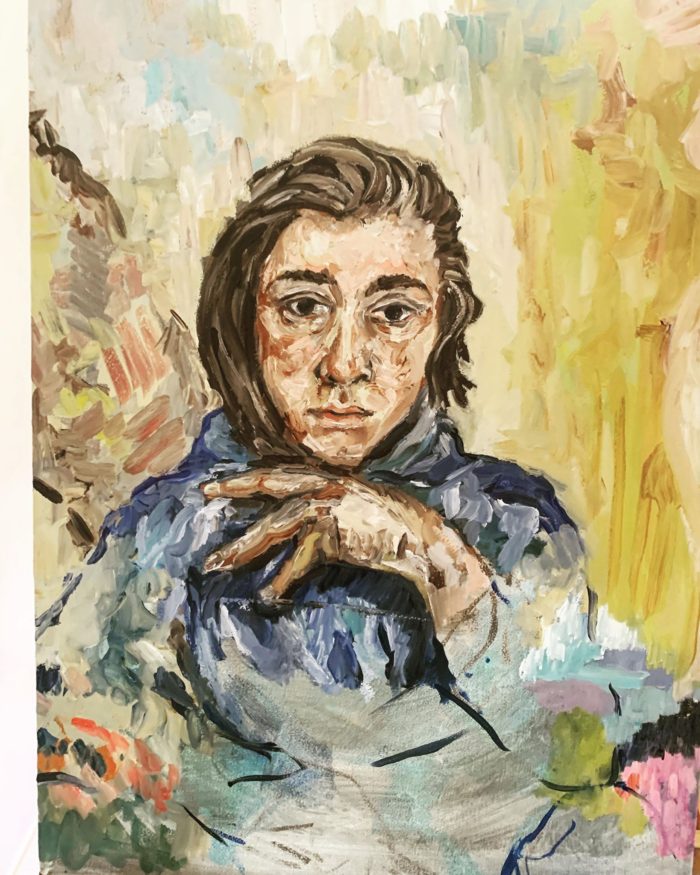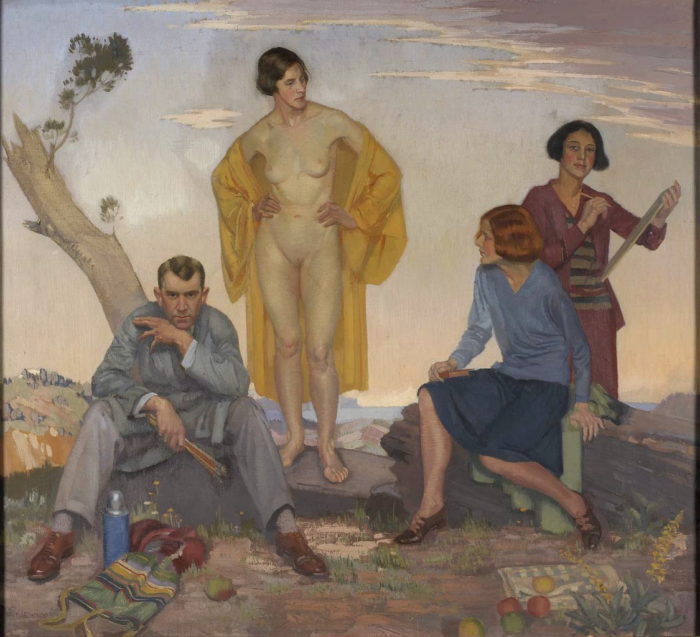 Douglas Dundas, En Plein Air (c. 1930), oil on canvas. Gift of the Society of Artists, 1939. The Howard Hinton Collection.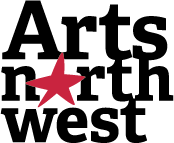 NERAM's Residency at Home is supported by Arts North West through their Micro Grant Program.