We are excited to announce a new collaboration with UNE to bring you WHAT THE Art!? a weekly half hour radio show/ podcast that discusses art, culture and all of the exciting creative things happening at NERAM, in New England and beyond. Connect to Tune!FM on Wednesdays at 3.30pm or wait for the weekly podcast to be published to listen in. The show is hosted by NERAM Director Rachael Parsons and features a range of guests including, artists, curators and creatives.
In episode 1 of WHAT THE Art!? Rachael discusses the Black Gully Printmakers current exhibition Past, Present, Print with BGP Director Dinny Perry and then chats to Alexis Rickards, NERAM Education Officer about the shifting landscape of arts education.
Artwork discussed in episode 1.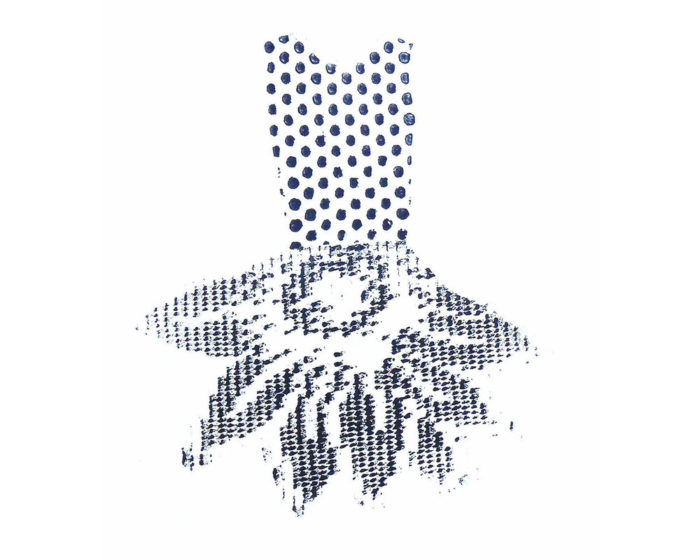 Dinny Peery Come Dance With Me 2020. Collagraph of plastic and lace, relief printed.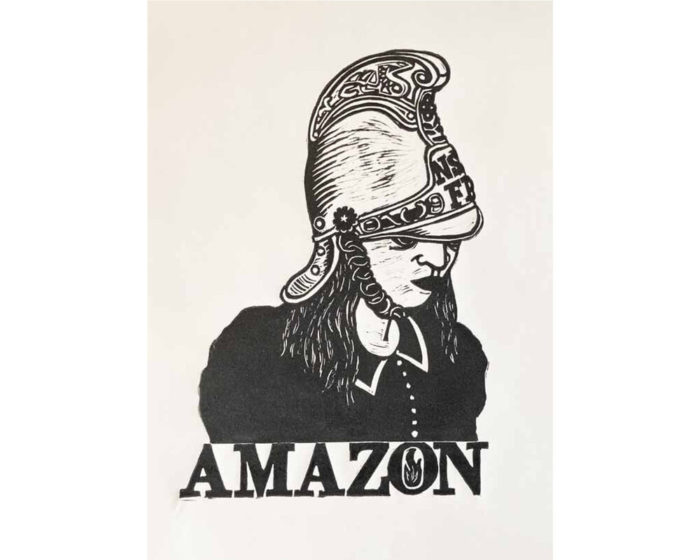 Julie Harris Young Amazon 2020. Linocut print.
Artwork discussed in episode 1. 
Art school in Australia: amid the cuts and closures, what could the future look like?
Griffith University cuts 144 jobs and axes Queensland College of Art photography degree