2 works from our wonderful Hinton Collection are out and about enjoying the world.
Both works are favourites with our visitors –
Roy de Maistre Boat Harbour is part of the fabulous new exhibition at the Art Gallery of NSW – Sydney Moderns: Art for a New World.  Like the changing city, artists in Sydney were forging new paths. As the city grew in confidence as a modern destination, so too did adventurous artists keen to explore innovative ways of using colour, light and abstraction in their interpretation of the new world around them.Their exuberant, cosmopolitan works represent one of the most distinctive and creative periods in the history of Australian art, between the first and second world wars.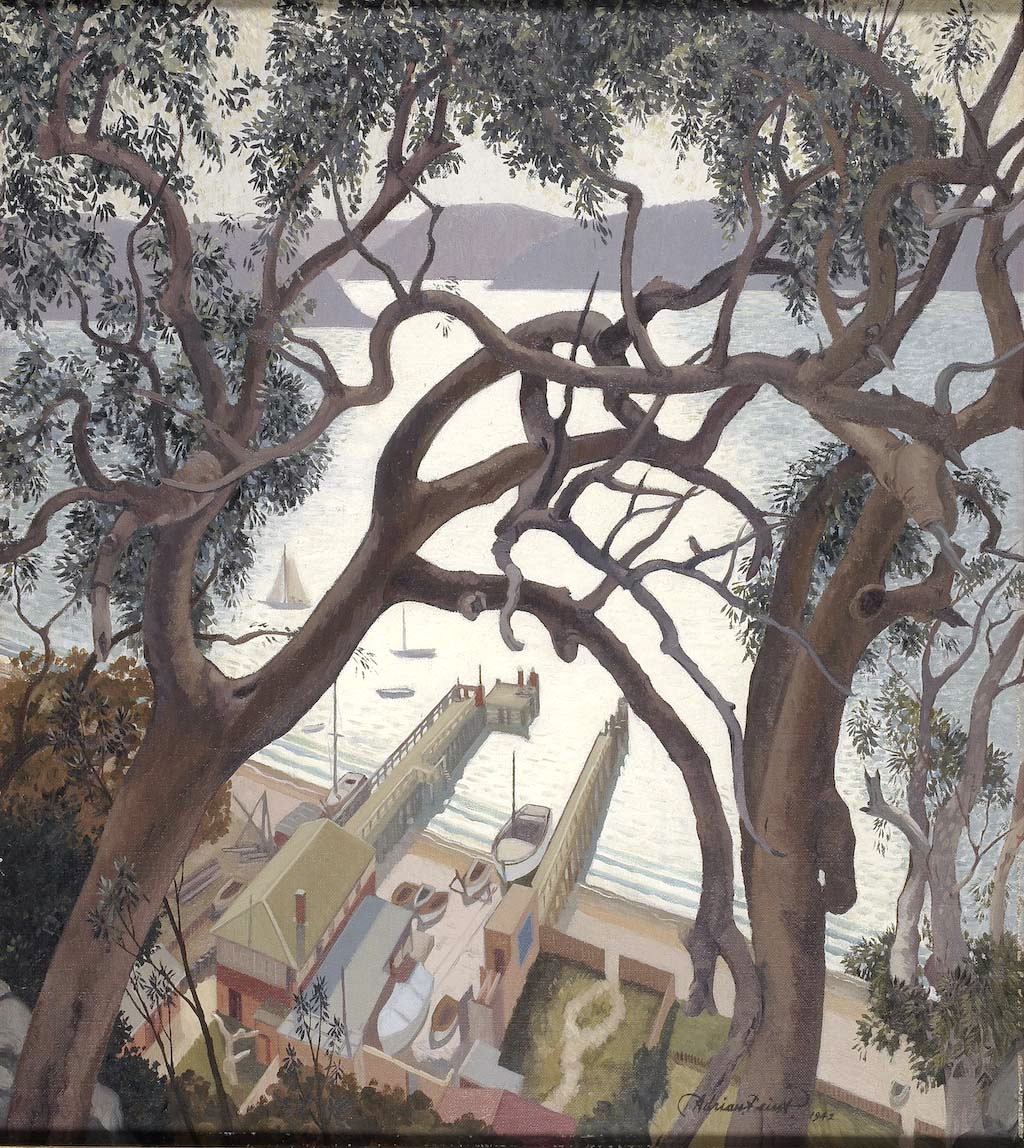 And Adrian Feint's The Jetties Palm Beach will be shown in London at the Royal Academy of Arts as part of the first major survey of Australian art in the UK for 50 years.  This exhibition will span more than 200 years from 1800 to the present day and includes two hundred works including painting, drawing, photography, watercolours and multimedia. It will shed light on a period of rapid and intense change; from the impact of colonisation on an indigenous people, to the pioneering nation building of the 19th century through to the enterprising urbanisation of the last 100 years.
So if you are in Sydney before 7 October, or London between 21 September to 8 December, go and say hello to some old friends!