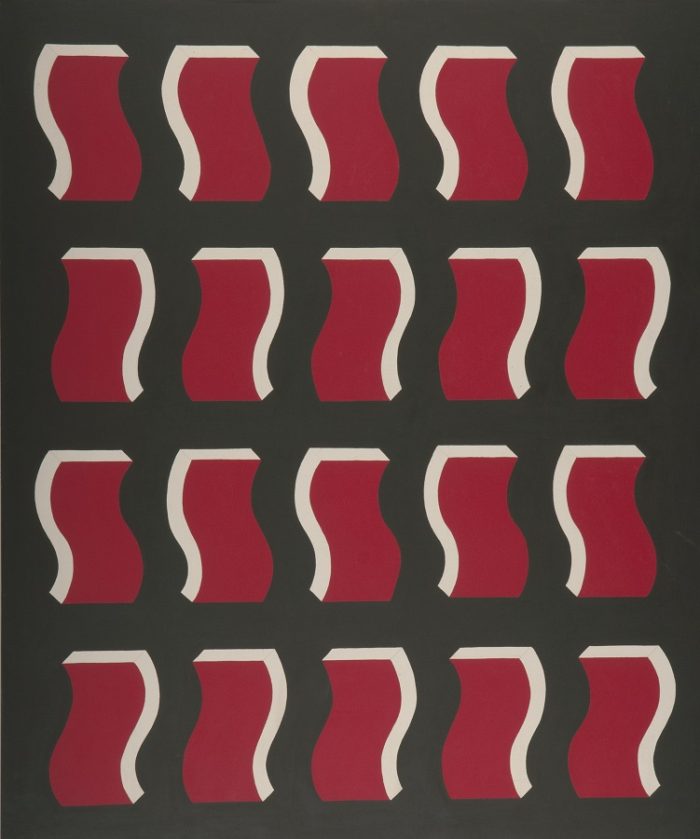 Our second #curatorspick from the COVENTRY exhibition is Zion by Wendy Paramor.
Wendy Paramor (1938-75) studied art at the East Sydney Technical College and Julian Ashton Art School before leaving for Europe in 1960 for a few years where she held exhibitions in Lisbon, London and New York. Initially her works were landscape-based but in 1966 she joined Central Street Gallery in Sydney which consolidated the shift in her practice to hard-edged geometric abstraction.
Paramor was one of the few women artists who flourished in the male-centric geometric abstraction art movement in Australia. She also expanded her practice to include sculpture and two pieces were included in the seminal 1968 exhibition 'The Field' held at the National Gallery of Victoria. Paramor was one of only three female artists represented in the exhibition.
Approximately 5 years after the painting of 'Zion' and 'The Field' exhibition, Paramor was diagnosed with a brain tumour. She returned to figurative and semi-figurative work including landscape, still life and some portraiture, until she passed away in 1975.
Image: Wendy Paramor, Zion 1968, synthetic polymer paint on canvas, 182.8 x 152.6cm. Gift of Chandler Coventry 1979. The Chandler Coventry Collection.