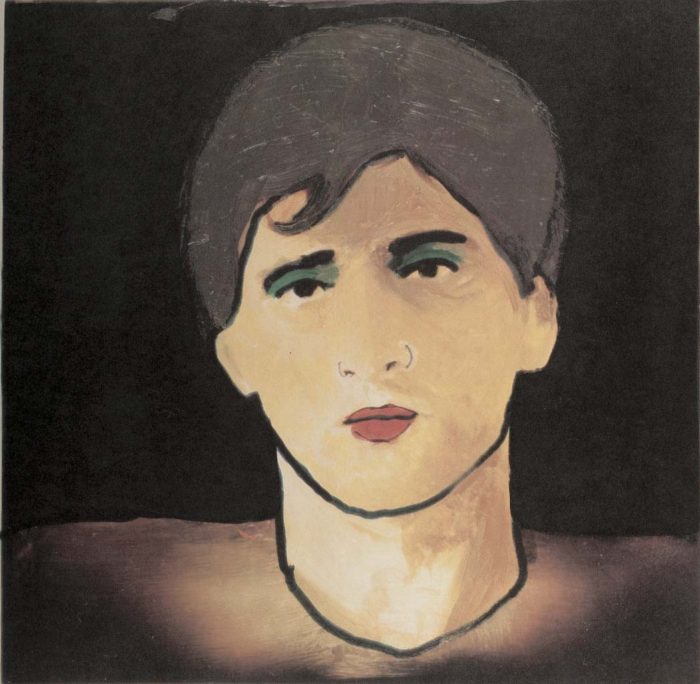 This week's #curatorspick is this groovy self portrait by Alberr Shomaly.
There are seven works by Shomaly in NERAM's collections, four of them self portraits, but unfortunately due to space limitations only one features in the COVENTRY exhibition (but you can see another work, Flying cow, in the exhibition catalogue). This portrait stands out for its simplicity of form and palette, and for its wistful, but slightly questioning expression.
Albert Shomaly (b. 1950) was born in Bethlehem, Palestine and arrived in Australia in 1965. He studied at the National Gallery of Victoria School (1968-71) before moving to the UK for a few years to continue his studies. He proceeded to produce work and exhibit throughout the 1970s and into the 80s. Shomaly was a prolific printmaker and favoured portraits and nudes often utilising bright, bold and sometimes lurid colours.
His work is held in the collections of the V&A in London, National Gallery of Australia, National Gallery of Victoria, the Art Gallery of New South Wales, and numerous regional galleries.
Alberr Shomaly, Self portrait, 1973, silkscreen, 89.5 x 66.4cm. Gift of Chandler Coventry, 1979. The Chandler Coventry Collection.