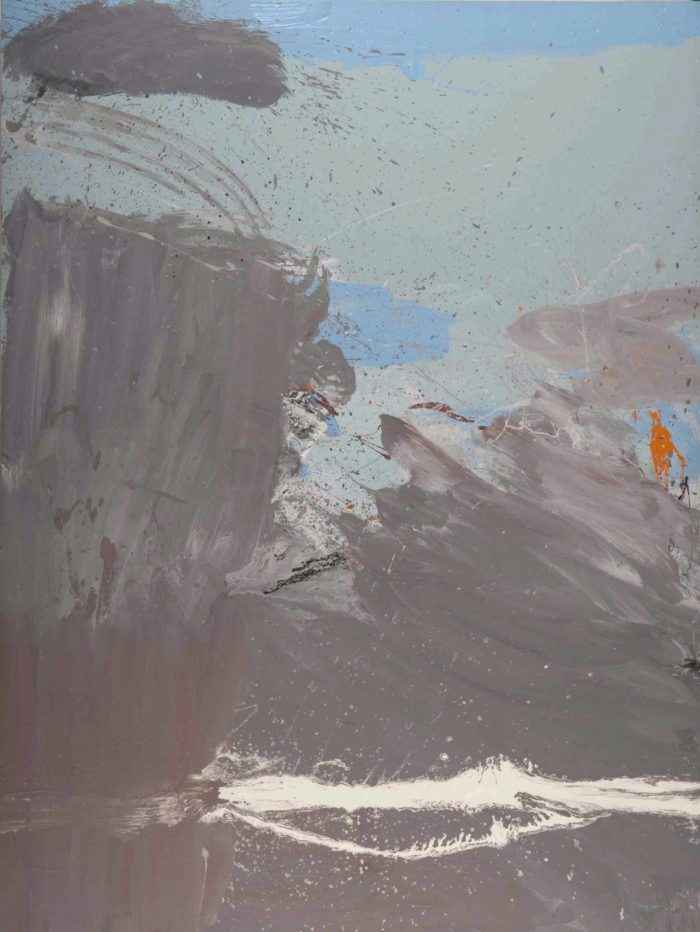 This week's #curatorspick is The Great Dividing Range (1973) by senior Australian artist Michael Taylor.
Chandler Coventry gifted two large-scale paintings to NERAM in 1979, this work and 'Tree' (1974). Originally both works were going to be included in the COVENTRY exhibition but alas, due to space, only one could be featured.
The Great Dividing Range is an astounding work of abstract expressionism by one of Australia's foremost contemporary painters. The brushstrokes, scribbles and splatters are full of verve but the palette is cool and restrained with one pitch perfect pop of colour. It is a painting I could look at every day.
Michael Taylor (b. 1933) studied art at East Sydney Technical College where he was taught by Ralph Balson and Godfrey Miller. He has exhibited regularly since 1963 and a major 50-year retrospective was held at the Canberra Museum and Gallery in 2016. Taylor moved to the Canberra region in the 1970s then to Bredbo where his painter's shed looked out directly onto the Great Dividing Range. Since then, he has remained in the Monaro district with his family and continues to paint and exhibit.
Image: Michael Taylor, Great Dividing Range 1973, synthetic polymer paint on canvas, 228.8 x 172.9cm. Gift of Chandler Coventry, 1979. The Chandler Coventry Collection.